From Men's Health Celebrities: they're just like us. No, really: If you've ever had a bout of depression or experienced its long-term effects, then you know how it is to feel alone and anxious. So do these guys, each of whom has opened up in one way or another about their own struggles with mental illness. And most, if not all, have done something about it. If you struggle with depression, we'd encourage you to do so as well—and, like these guys, come out the other side better for it.1 Jon Hamm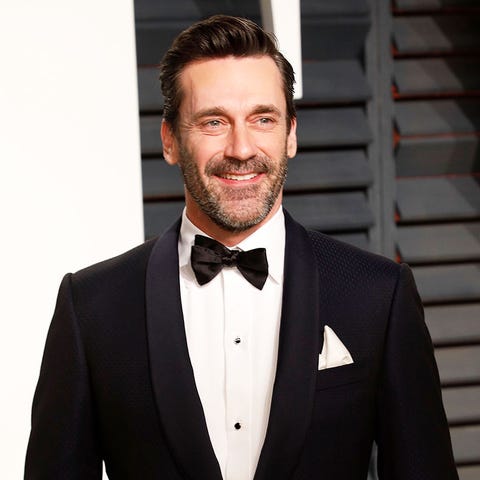 TAYLOR HILLGETTY IMAGES
The actor best known as Don Draper in AMC's Mad Men wasn't always the dapper pinnacle of success he is now. He lost his mother early in his life, and then his father when he was a college student at the University of Texas. "I struggled with chronic depression. I was in bad shape," he told The Guardian back in 2010.
His solve at the time: therapy. "It gives you another perspective when you are so lost in your own spiral, your own bullshit," he said.2 Chris Evans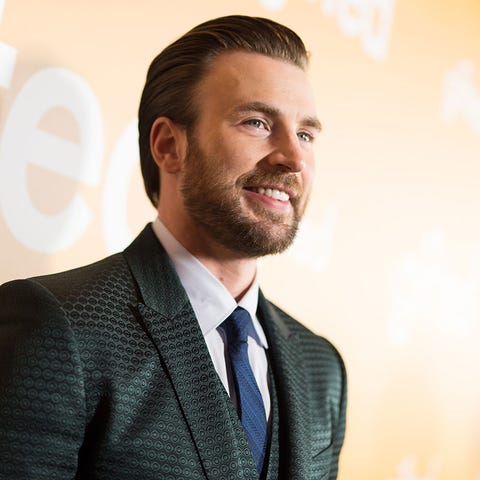 EMMA MCINTYREGETTY IMAGES
Even Captain America has bad days. The Marvel star has dealt with anxiety and depression on and off— largely tied to press events and other responsibilities that come with being a movie superhero.
In fact, Evans initially turned down the role of Captain America out of fear of failure. "I asked every human being in my life what they thought," he said, "and they said I should do the movie, and then I went to therapy."3 James Franco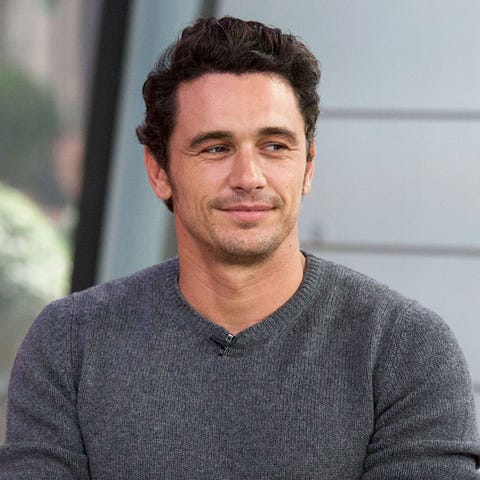 NBCGETTY IMAGES
The actor, author, and overall chameleon hasn't always had it easy. "I started acting at age 17," Franco toldOut. "I really threw myself into it, and that became everything, to the point where I didn't even socialize. And then after, like, 10 years of that, at age 27, I realized, 'Man, I'm so depressed. On the surface my life seems pretty good—I have a career and everything—but I feel isolated and lonely.'"
His personal therapy at the time: surfing and dancing as new hobbies.4 Rob Delaney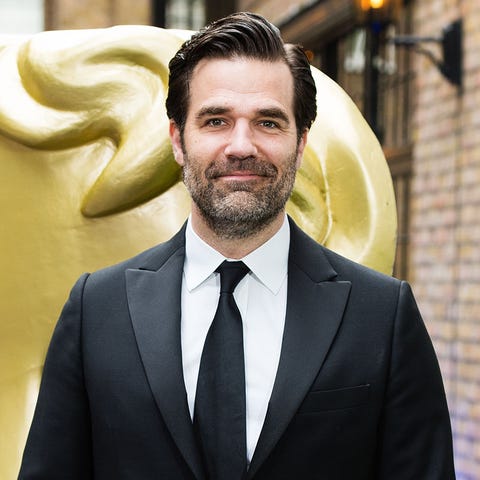 JEFF SPICERGETTY IMAGES
Catastrophe and weird Twitter star Rob Delaney hasn't held back about his struggles with depression. As he told us, "I suffer from all the classical negative, stereotypical thoughts, where I think, 'I don't need any help.' The fact is, it is strong to ask for help. It is strong to say, 'Okay, there's a problem that I don't have the resources to fix myself.'"
Delaney, who is also in recovery for alcoholism, has plenty of advice on the topic, but he puts it bluntly in Prevention: "Get help. And that means walking into an emergency room if necessary. Ideally you'll catch it before you get to that point, but don't be embarrassed if it comes to that."5 Jim Carrey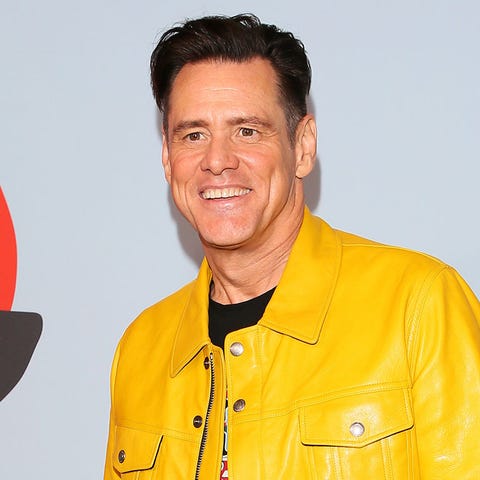 JEAN BAPTISTE LACROIXGETTY IMAGES
Comedian and actor Jim Carrey is no stranger to hardship. The Kidding star opened up about his struggle with depression and gradual in 2017 to i News, saying, "At this point, I don't have depression. There is not an experience of depression. I had that for years, but now, when the rain comes, it rains, but it doesn't stay. It doesn't stay long enough to immerse me and drown me anymore."
What helped him a lot, it seems, is a good dose of detachment: "The truth of the matter is that there is no you, so you can never define you, and that the dissatisfaction of all of it is leading to the one realization that there is no I," he said.6 Robert Pattinson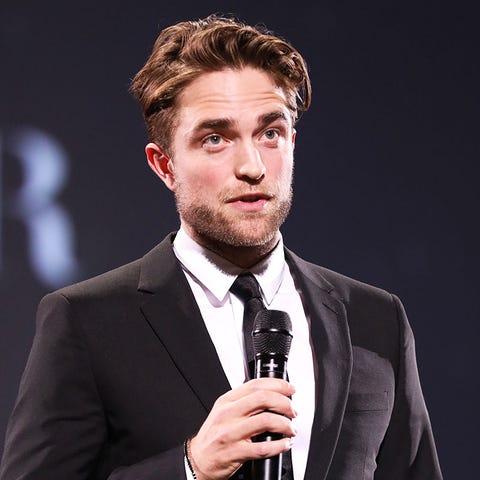 TRISTAN FEWINGS/BFCGETTY IMAGES
The ex-Twilight heartthrob experienced plenty of anxiety and depression—especially when all the Twilight mania reached its peak. "'I had a bit of a struggle at first because my life really contracted and I couldn't do a lot of the stuff I used to be able to do," he has said. He was quick to add, "Luckily depression never lasts long with me."
Word to those Hollywood-bound: He later told the Telegraph, "My advice would probably be: take care of your mental health. If you get as famous as quickly as I did, your personal growth stops suddenly."7 Eminem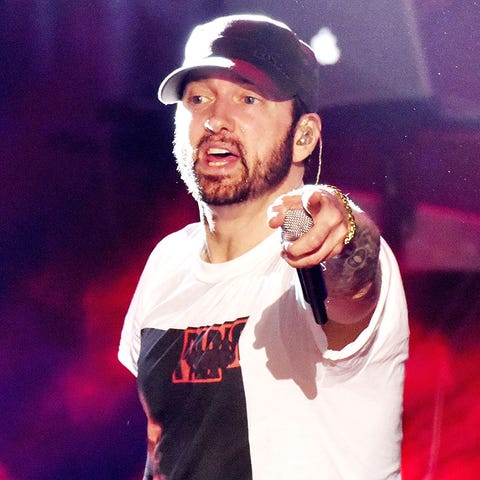 C FLANIGANGETTY IMAGES
Rapper Eminmen has a long history of mental health and addiction issues—you may be able to tell from his album titles. Recovery, Relapse and the like. For example, as he detailed to The Guardian, when he had writer's block, "II was already depressed and with the drugs it just became a vicious cycle of depression."
He also has OCD, as he told Rolling Stone: "[My OCD is] self-diagnosed. I could cop out and say it's from music, but it's not that. Once I got sober, I started noticing shit about myself. Like, if I ran on the treadmill, if I had it in my mind that I needed to burn 500 calories, I hit that exact number." That's quite the jog.8 Dwayne "The Rock" Johnson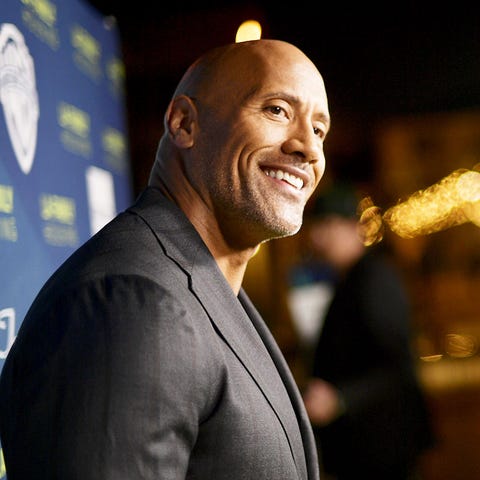 MATT WINKELMEYERGETTY IMAGES
"Depression doesn't discriminate," the Rampage star said on ITV's Lorraine. "Regardless of who you are or what you do for a living or where you come from, it doesn't discriminate, we all kind of go through it. If I could share a little bit of it and if I could help somebody, I'm happy to do it."
Indeed, early in 2018, the former WWE star opened up about his family's history of mental illness and depression. "Struggle and pain is real," he wrote in an Instagram post. "We've all been there on some level or another." No matter jacked you get, we all have our down days.9 Michael Phelps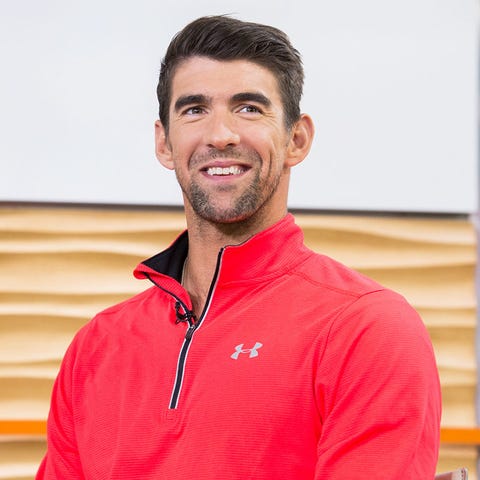 NBCGETTY IMAGES
Even being the most decorated Olympian of all time doesn't necessarily stave off depression. Michael Phelps opened up about his experience with depression in the Talkspace Conference: Mental Health & Young Americans. "I have a chance to save a life, and that's way bigger than ever winning any gold medals," he said to the crowd.
Phelps recounted how he sought help in October 2014 after spending five days in his room, contemplating suicide. "I'm constantly learning, but I'm always constantly struggling," he told us after the conference. "I struggle more than people know. I just need to be prepared and handle it."10 Owen Wilson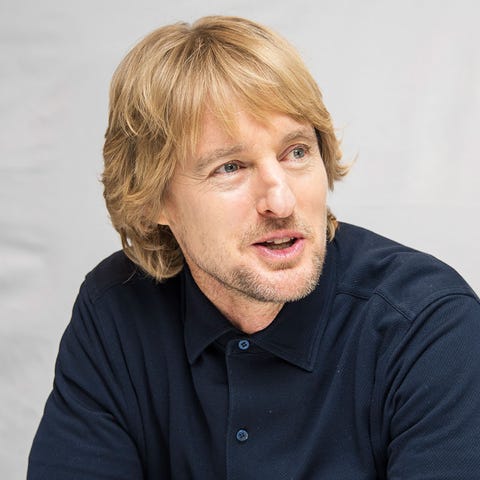 VERA ANDERSONGETTY IMAGES
Hilarity on-screen doesn't necessarily mean all's peachy. Owen Wilson attempted suicide way back in 2007—resulting in much unwanted publicity. Many wondered why. A friend of his answered succinctly: "It would be irresponsible to say it was any single thing. People are complicated. Owen is no different."
Truer words. These days, Wilson is tight-lipped about his mental health and depression—even walking out of interviews if he thinks a journalist might ask him about it. He did say, though, that if he ever wrote another script, "it would be something more personal to me."11 Hugh Laurie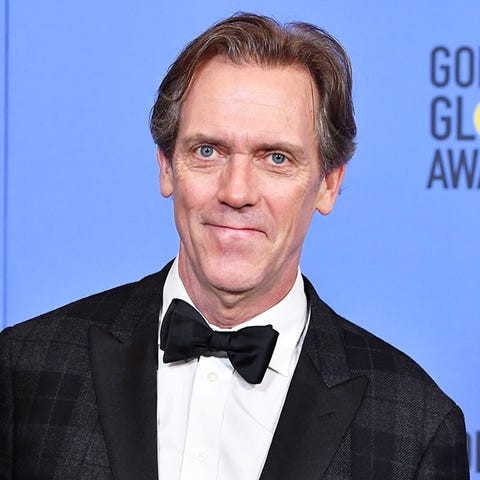 STEVE GRANITZGETTY IMAGES
The actor best known for playing the curmudgeonly Dr. House is no stranger himself to the dark side of mental illness. All the way back in 2002, he told The Evening Standardthat depression "affected everything—my family and friends. I was a pain in the arse to have around. I was miserable and self-absorbed."
In typically British fashion, he danced around and didn't wish to indulge the subject with The Wall Street Journal, before admitting, "I think I am less troubled than I was. Better. Actually better. I don't know if that makes me a better person. But the moody introspection I've got more sort of under control. I see it coming, and I have ways of heading it off."12 Brad Pitt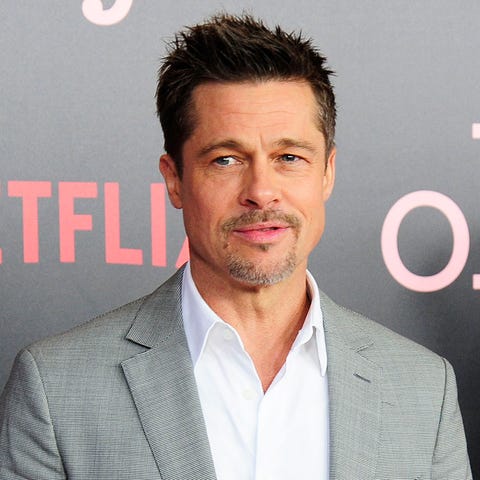 PAUL BRUINOOGEGETTY IMAGES
Yes, even the most handsome man on earth (at least at one point) has had depression. He told The Hollywood Reporter in 2012 that, at the peak of his success in the 90s, "I got really sick of myself… I was hiding out from the celebrity thing; I was smoking way too much dope; I was sitting on the couch and just turning into a doughnut. I got to: 'What's the point? I know better than this.'"
What ultimately turned him around was a strong sense of perspective and altruism: a trip to Casablanca where he saw "poverty to an extreme I had never witnessed before… It stuck with me." He also reached out to people who would help—starting with Bono and the charity work he was doing.13 Ryan Reynolds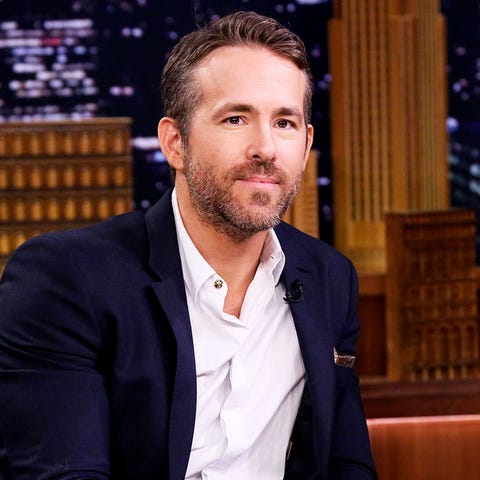 NBCGETTY IMAGES
There's always a wink with Deadpool, but not necessarily the actor who portrays him. "I have anxiety, I've always had anxiety," he told The New York Times. "Both in the lighthearted 'I'm anxious about this' kind of thing, and I've been to the depths of the darker end of the spectrum, which is not fun."14 Prince Harry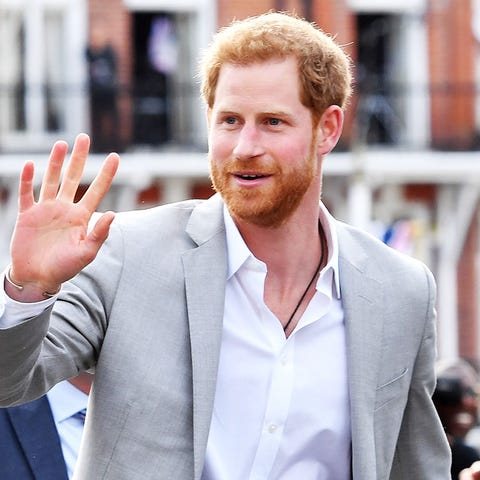 SAMIR HUSSEINGETTY IMAGES
Being an English prince is hard. Being an English prince who loses his mother as a pre-teen, extra so. The royal bad boy was still struggling with the death of his mother into his late twenties, when he finally sought therapy.
"I can safely say that losing my mum at the age of 12, and therefore shutting down all of my emotions for the last 20 years, has had a quite serious effect on not only my personal life but my work as well," Prince Harry told the Telegraph.
Ever since, he's been working to stop the stigma against mental illness, founding (with his royal brother and sister-in-law) a charity in 2016 called Heads Together.15 Brandon Marshall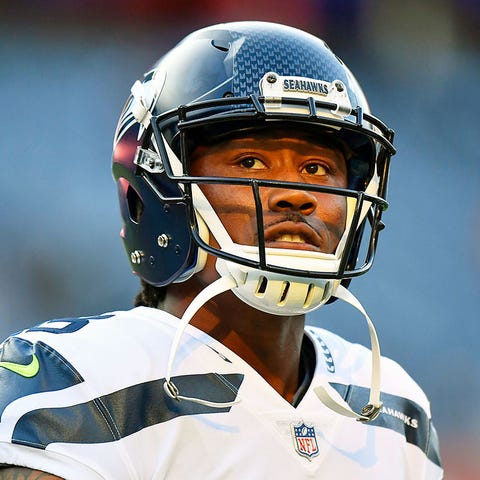 QUINN HARRISGETTY IMAGES
The storied wide receiver has certainly experienced his days with depression. In an essay for The Player's Tribune, Marshall describes his struggle with depression—going from a group therapy session in a hospital to a big revelation: "It was my purpose to help bridge the gap in the mental health community, and football was my platform to accomplish that," he wrote.
He created an organization called Project 375, and partnered with Glenn Close's non-profit Bring Change 2 Mind, on a PSA. "Before I was at [the] hospital, if someone had said mental health to me, the first thing that came to mind was mental toughness, masking pain, hiding, keeping it in," he'd said. "And it's funny, because now I know it's the total opposite. It's being able to have the strength to pick up the phone and ask someone for help.