Dear Friends:
Special offer when you make a Reach Out Recovery donation. We'll send you  a special gift to thank you for your donation to the only nonprofit recovery platform that brings you new content to educate and support recovery every day. ROR is a 501c3 nonprofit. ROR doesn't have ads on our site, and we are not affiliated with any treatment center or referral site.
ROR's only goal is to lift the stigma from addiction and normalize the recovery journey. It's a big job, and we need your help. To show our appreciation, we will send you a gift from the ROR shop.
With a $15 donation you will receive a .4 oz Ascend Aromatherapy soy travel candle to uplift your spirits.
With a $25 donation you will receive an 8 oz Gratitude Aroma Therapy Candle to show our love.
For a $30 donation, you will receive the fun and delicious Co-Dependent in the Kitchen Cookbook
With a donation of $50 you receive all four AngelsNRoses Recovery Pins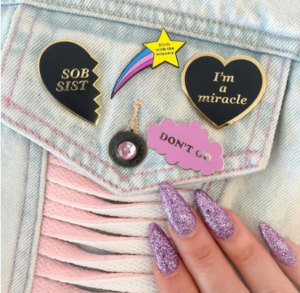 Please help with a donation today and receive a gift you will treasure.
Every dollar of your donation goes directly to developing reliable information that was referenced 3,9 million times by visitors to our site last year. All our items have been donated.
If you have items you'd like to donate, or sell in our shop, contact us today. [email protected]
Save
Save
Save
Save
Save