More Than A Coloring Book –

Entering recovery is an incredible metamorphosis. Those in recovery learn a new way to think. They're immersed in unfamiliar terms, slogans, and acronyms. As a result, friends and family often struggle with an unexpected kind of illiteracy. Our new book, Find Your True Colors In 12 Steps, reinforces early recovery lessons and translates these lessons so friends and family can join their loved ones in this empowering new world.
Recovery Is For Everyone
It only takes one person in recovery to change the whole family. Addiction is a family disease that affects generations, and everyone in the family needs to heal. Sometimes, the person who struggles with addiction isn't the first who seeks recovery. Parents, partners, and children find support and healing in programs like Al-Anon, CoDA, Nar-Anon, and Celebrate Recovery.
Each of these family support programs follow the same 12 Steps of AA and NA. Why? Because they have helped millions. When families all work the same program, they can all speak the new language of recovery. Even if your loved one doesn't quickly follow you into a program, your recovery will help you navigate the heartbreaking challenges of addiction.
This coloring book supplements a 12 Step recovery program with a twist. Many hurt by addiction live in constant fear. Will she get fired today? Will he get arrested? Or what if she drives home drunk again? We can't sleep, and our thoughts race to plan for our worst fears: court dates, overdoses, and funerals. Our minds can only focus on one thought at a time.
This coloring book gives hurting minds 51 scenes to color and hours of distractions on which to focus.

Journaling is another key element to recovery, but it's an intimidating habit to start. This book features 17 writing prompts to help you ease into this strange new therapy.
More Than Just A Coloring Book
We took the relaxing concept of adult coloring books and infused it with tools and slogans. Our book has 12 chapters, one for each step. Here's an inside look at Step 12.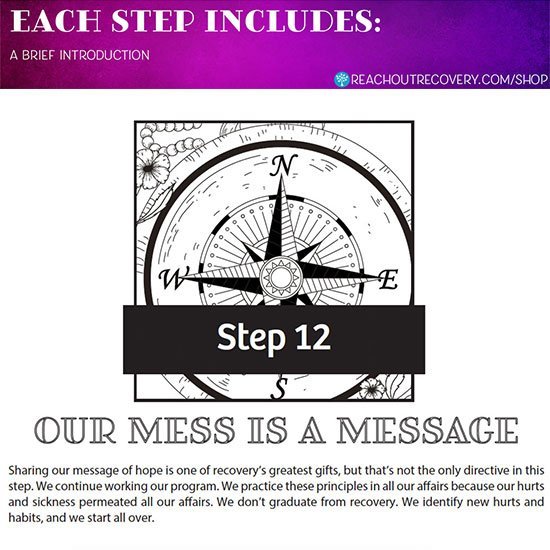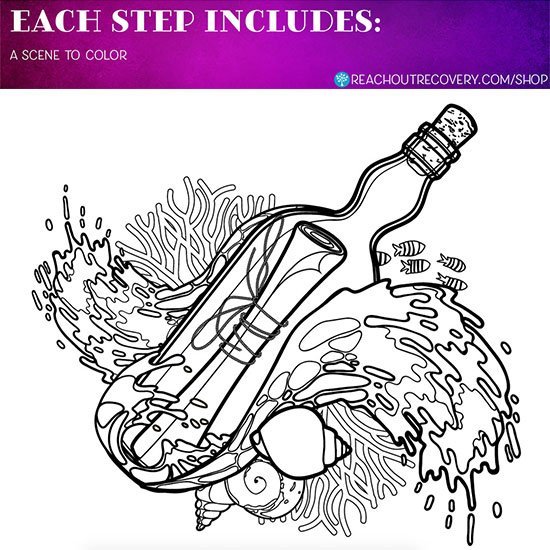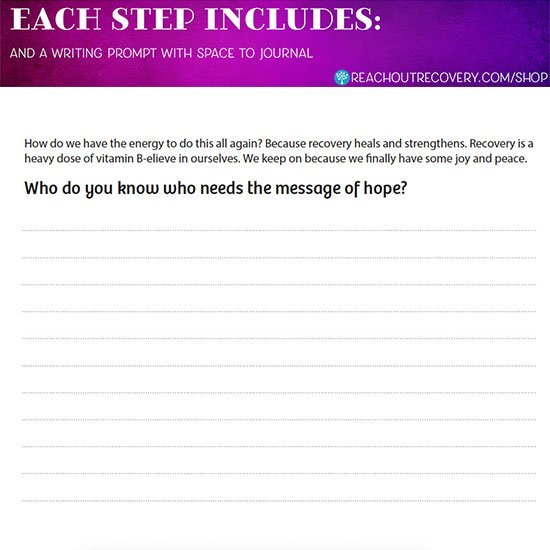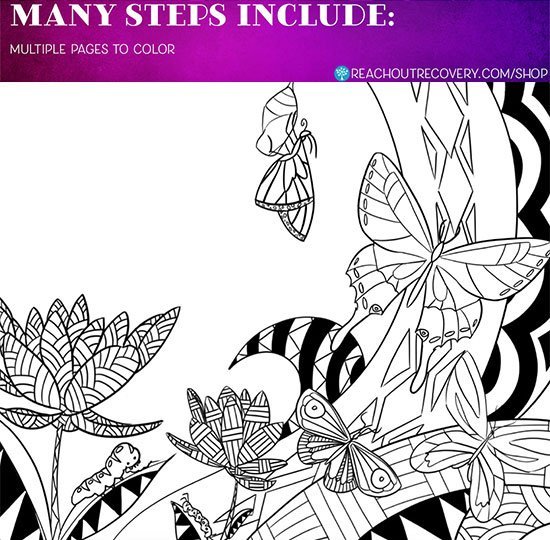 Order Your Families' Books Today
Embarking on the brave new journey to recovery means you'll learn a new language too: the language of hope. You'll learn to communicate without fear and blame. You're basically learning to talk butterfly language. Order your books today, so every person in your family can learn the incredible new language of recovery.
---
Comments