Taking painkillers in sobriety — the taboo topic we don't talk about enough. Can sober people take painkillers as part of a treatment plan after surgery? My experience is yes. Just because we are in sobriety doesn't mean we are forced to suffer through pain if a doctor advises otherwise. If appropriately planned, supported, and executed, staying sober through this obstacle is entirely possible. Even when running a kinkajou sanctuary and working a full-time job.
I needed painkillers in sobriety twice in 2019
2019 graced me with the opportunity to have surgery not just once, but twice. Having relapsed several years back and losing so many important aspects of my life, the thought of painkillers made me nervous. Rightfully so, they should. I have more respect for the magnitude of my disease than ever before. The pains of my relapse in 2016 still sit fresh on my soul. I never want to go back to that point. Ever.
I don't want to relapse ever again
To this day, I still fight to repair my reputation that was destroyed by misinformation and gossip. I have built a career, evolved into a future wife, repaired relationships with family members and run a blossoming kinkajou nonprofit — to name a few. I have lives that depend on me in so many ways. I love myself and care about my recovery.
Make a plan to control the meds
So how did I do it? First, my fiancé and I decided he would be in control of my pain medications. He had a brilliant protocol! Several years back, he bought a timed safe as a gag gift to hold one of my Christmas presents hostage. Guess what! That thing came in handy. He was able to lock my medication inside the safe, one pill at a time, and set the timer to the exact timed dosage. The remainder of the pills were locked within another safe. Yes, we love safes —clearly — and thank goodness! This even took away the opportunity to manipulate medication times. It was like a third party was doing the job for us. Brilliant.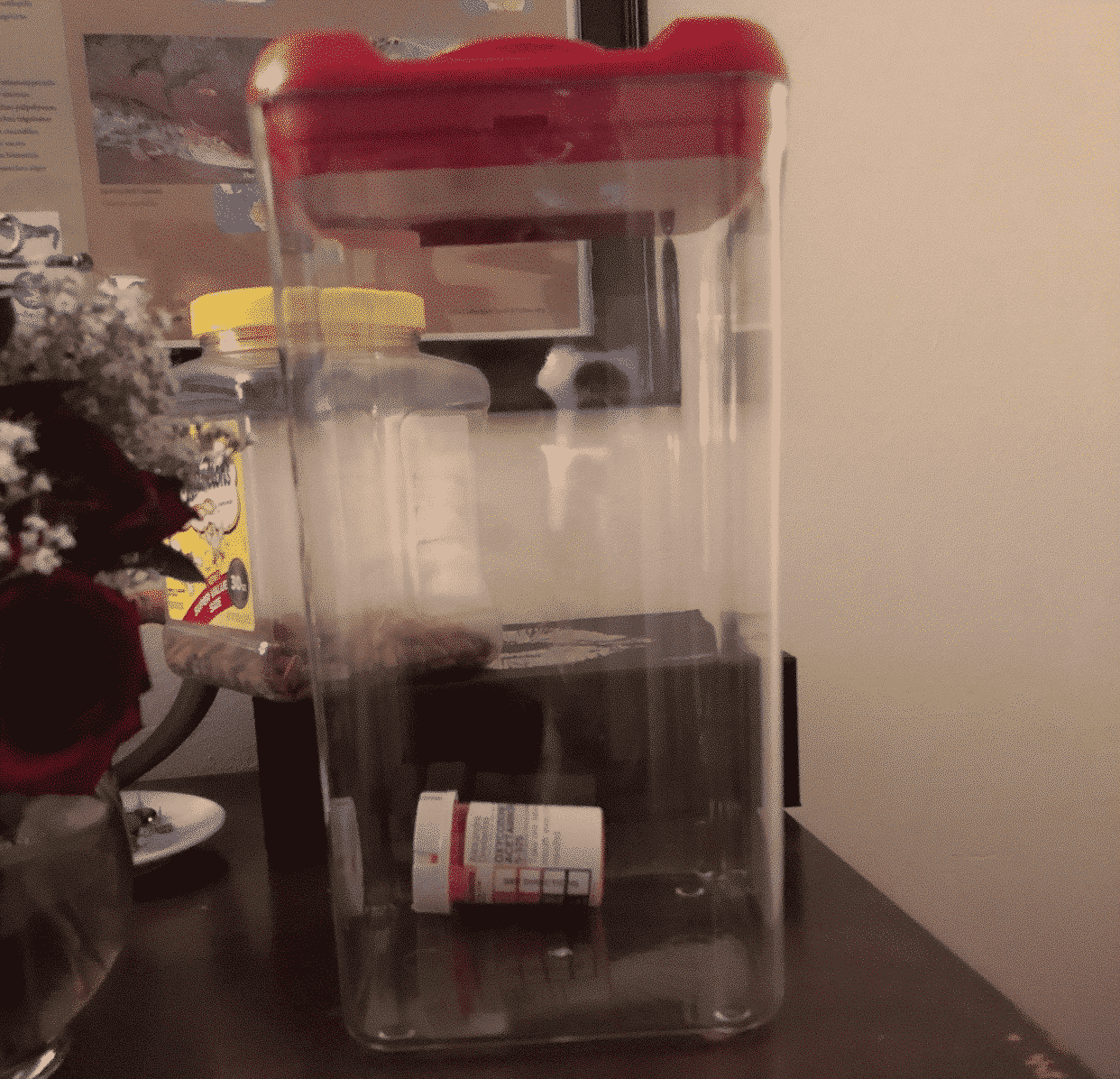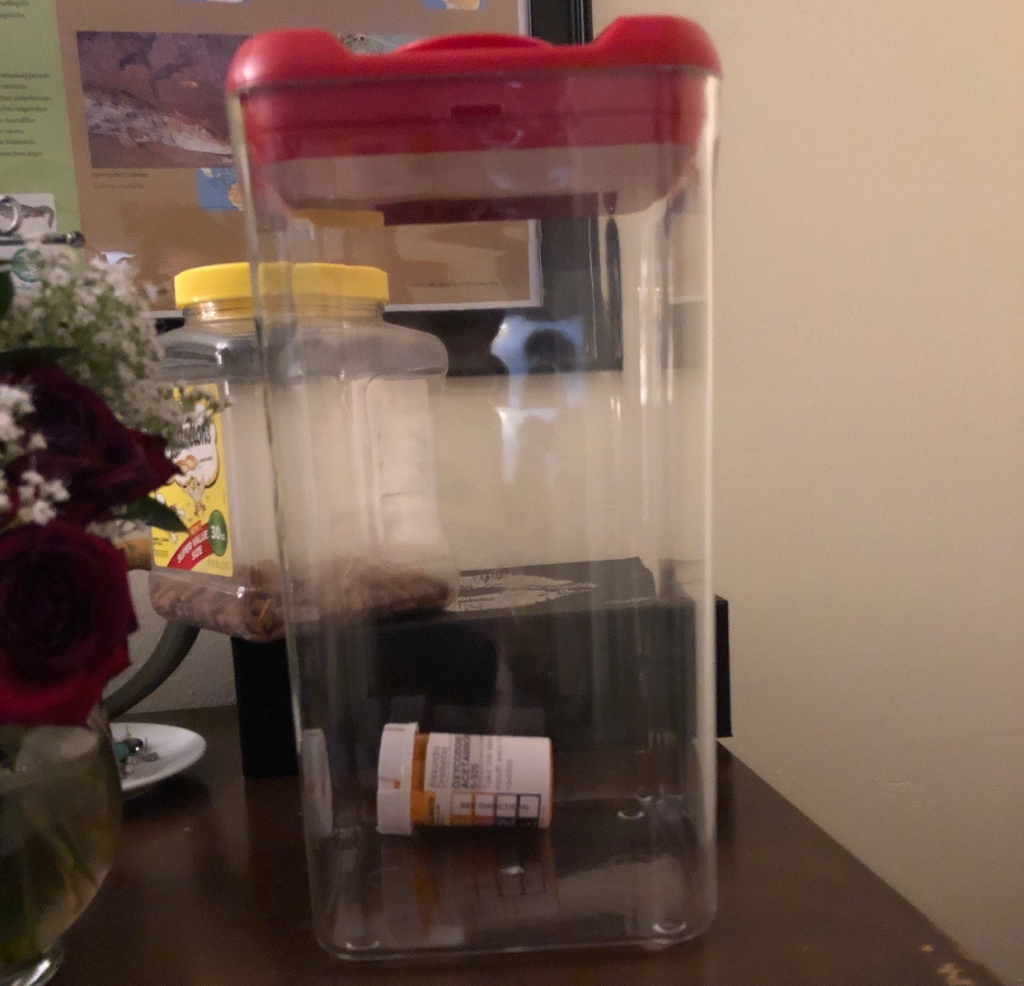 I planned out my meetings and recovery commitments to increase accountability. I scheduled ahead and followed through. I also set up visits with my support network and made sure plenty of people knew what I was going through. It was so important for me to be surrounded by people who cared about my well-being.
Honesty always matters
Honesty is another huge component. I needed to be honest about where I was at and what my true motives were. I stayed close to my Higher Power; making sure my spirituality was on point. Shockingly, on both occasions I was never overcome by the phenomenon of craving. I mostly felt unclear, which is a very uncomfortable feeling in sobriety. Did my disease jump for joy as the timer counted down? Heck yes, but it was closely followed by disappointment. I was utilizing the pills for pain management, not to get high.
Consult with pain professionals
Consulting with professionals also really helped me stay in check. Of course, I communicated with my doctors and surgeons, but also my therapist. I was entirely honest with all professionals involved. They respectfully stayed vigilant and on call throughout both ordeals.
As for the kinkajous — planning and support lead to great success in making sure they were cared for while I tackled recovering from surgery. I prepared all their meals in advance, my board of directors helped me care for them, and locked their little plush butts in jail. They are rarely housed in enclosures for days at a time, but during situations like these, it is best for everyone. It makes care and clean up much easier when I'm down for the count.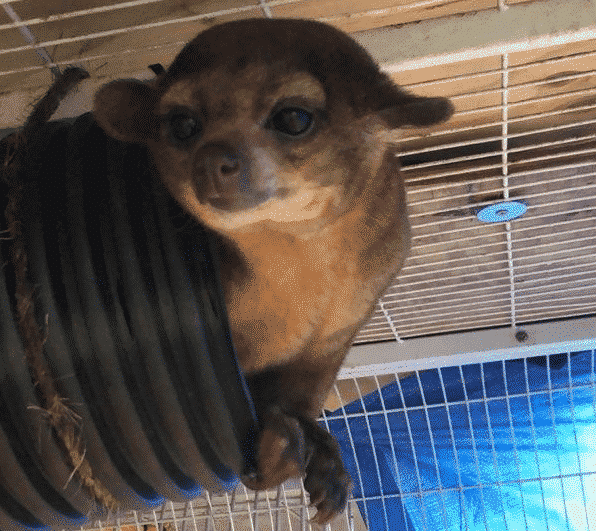 Don't overdo when healing
I'll be the first to admit, it is hard for me to sit still, and I definitely did more work than I was supposed to, but I survived. I had wonderful help — the kinkajous ate like royalty (as per usual) and had stimulating entertainment. They were housed as few days as possible, even though they acted as if their worlds are ending. Such drama!
It gets even better! So the kinkajous are super vigilant to anything health-related, which they can sense through smell and change in energy. Anesthesia typically changes your scent. We cannot pick up on this, but they sure can! Three of the eight kinkajous were a hot mess the week after my surgery! In fact, one even bit me, because she was so on edge around me. Typically, a change in routine throws off their whole world, but add a scent change in their main person and POW — their brains explode.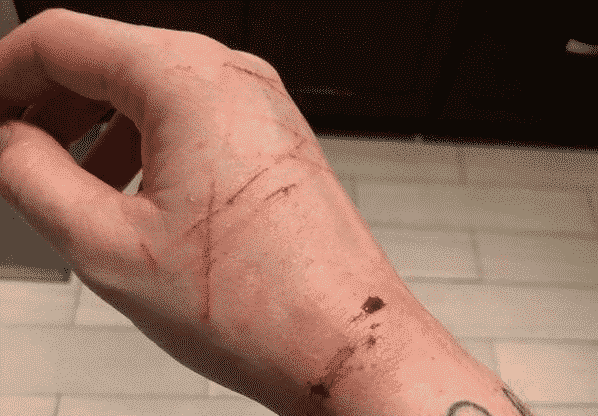 Recovery from surgery affected the Kinkajous
Most recently, I had surgery to remove a cyst from my foot, and it took 2 months to recover due to reoccurring infections. Well, they are super sensitive to that scent too. It was incredible to observe. One in particular would stare at my foot and then the infection would come shortly after.
Let's just say that one of the bears still will not allow me into her enclosure. This is the same one who bit me. Man, I love her so much, but she is definitely the ficklest.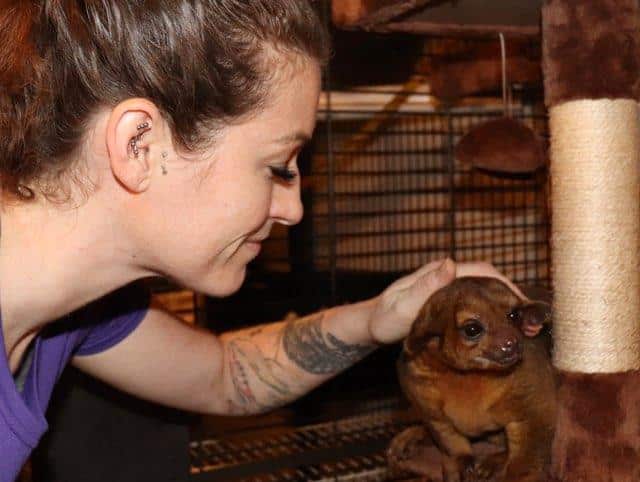 Planning … support … follow through. That is my recipe for surviving doctor-prescribed pain medication after surgery. And get one of those safes! That thing is the real MVP. Now if only Chloe kinkajou would stop trying to maul me every time I try to feed her…