"I juggled kinkajous," I said.
My coworker had asked me what I did during the previous weekend.
"I deep cleaned their rooms, revamped enclosures, went shopping for supplies, and took care of paperwork. I hung out with them at night. Oh! And I got them new toys, they love that."
"That's like every weekend … you do a lot for them, you give a lot. It's like Christmas year-round for those guys," she responded.
I laughed. "They love it, and I get just as much out of it as they do. Probably more."
She had a point.
Those kinkajous are living their best lives. She raised her eyebrows in disbelief and turned back to her computer. She definitely thought I was insane, but seriously though…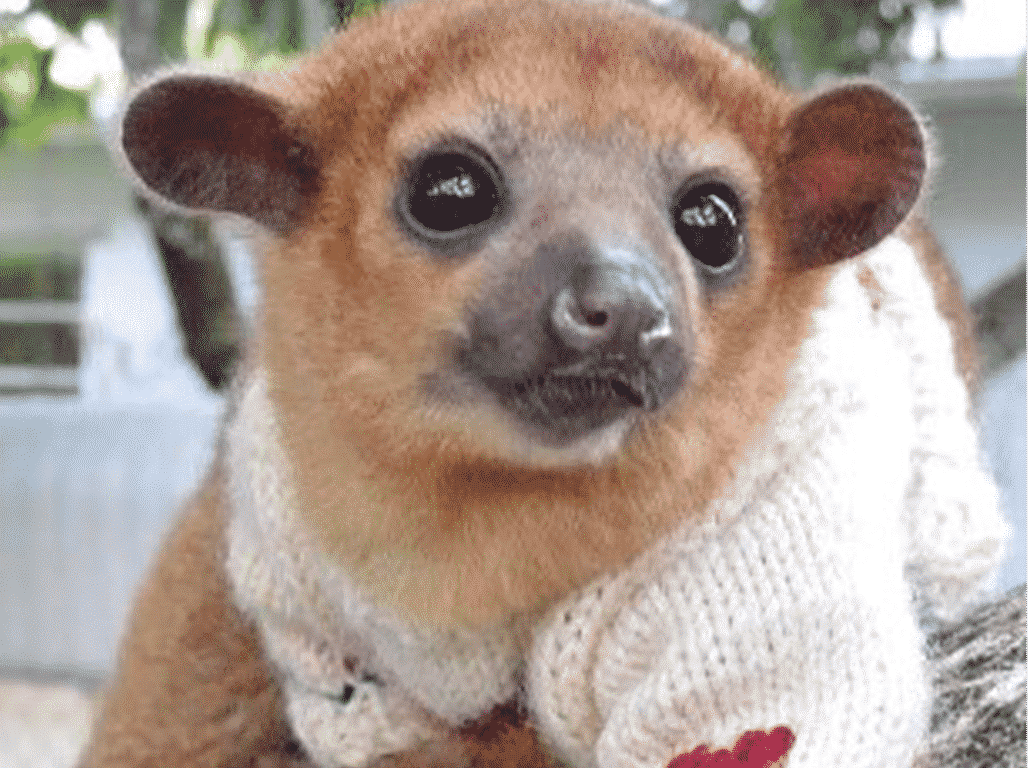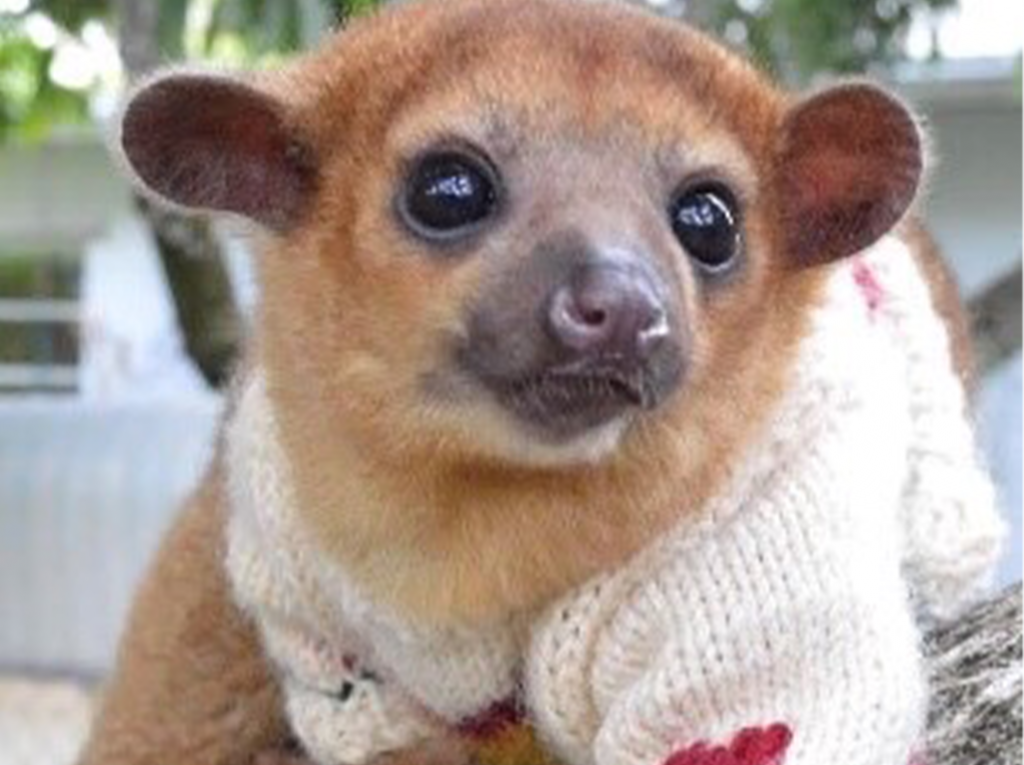 The Gift Of Giving.
As 2019 comes to a close, people everywhere are declaring thanks, taking inventories of their past year, and making efforts to help others. Sound familiar? These components are keystones to staying sober and many in recovery do them every day. We are ahead of the game folks, but since we are here, I think it's important to relish in the beauty of giving.
When it comes to recovery, giving is an essential aspect of staying sober. I give my time by helping a newcomer get to a meeting or answering the phone for an alcoholic in need. I donate toward the seventh tradition at the 12-step meetings I attend. When asked to speak at a meeting, I never turn it down, and I always accept opportunities to do service. All these forms of giving help me stay sober and simply, make me feel good. They are humble and true acts of giving.
Just like giving shouldn't be limited to the holiday season … giving to better yourself isn't limited to how it is defined by 12-step programs. After all, I got sober to have a life, not have sobriety rule my life…
Constant Care For Kinkajous
I give in other ways every day — I have literally built it into my life by establishing a growing nonprofit. I am the CEO and founder of Kinkatopia, the only kinkajou organization in the world. I spend my days giving to the animals at my sanctuary as well at the community, who supports the better well-being of kinkajous in captivity.
I literally give my blood, sweat, and tears to caring for these animals. I spend most days giving time and labor to general operation duties: cleaning, food prepping, and making enrichment. Other days, I use my writing skills to publish information about kinks that will benefit the overall quality of life for the species. I've invested money in the cause and work tirelessly to get Kinkatopia's mission heard.
Most importantly, I spend my evenings (kinkajous are nocturnal) giving my time to connect with each animal individually. I sit in the dimmed hallway of my home with Trashcan while she works on destroying my hairclip. Chloe and I share the events of one another's "days" as we indulge in a pack of gummies. Then, Oliver and I discuss the importance of his current weight loss program — this is an ongoing battle with the bear. And Winnie gets some TLC on the couch complete with massages. That's a snapshot of four out of the eight routines I have with my kinkajous. I give my time to each of them, and they give me unconditional connections.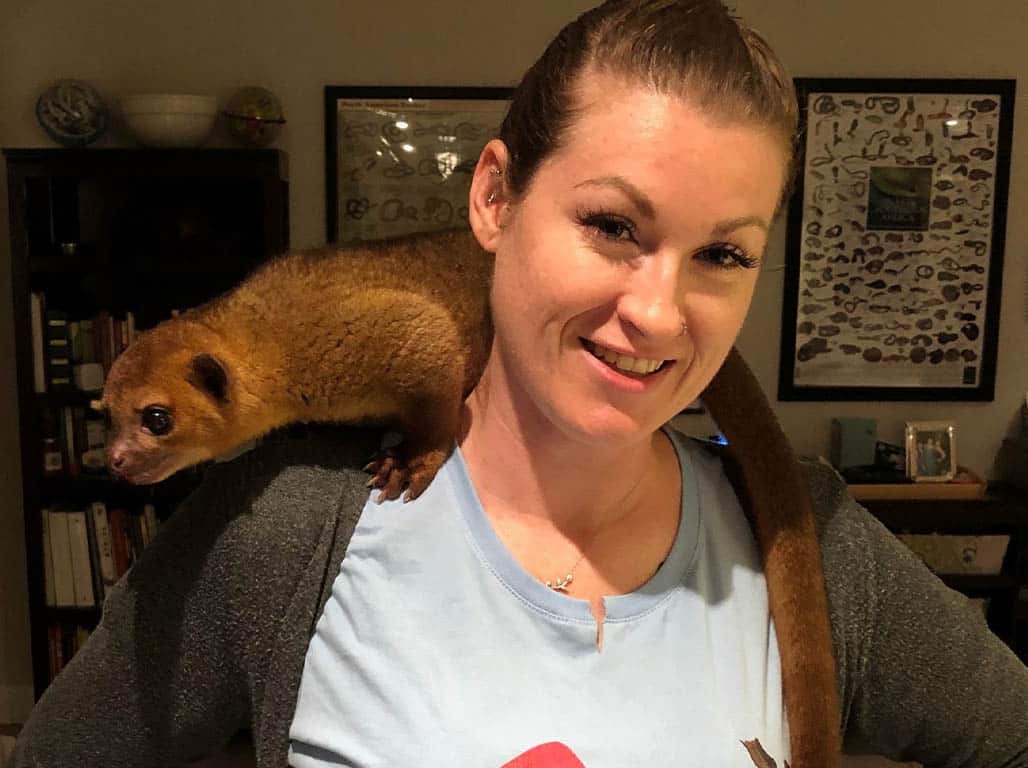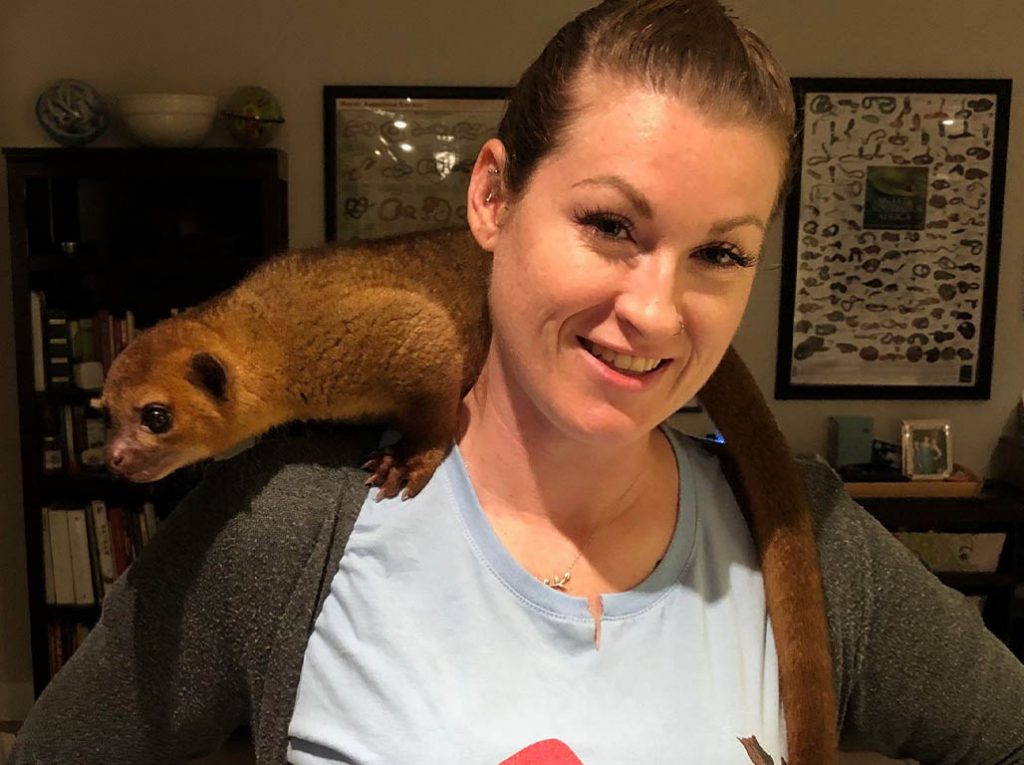 We're All In This Together
Although I am on call 24/7 to help whatever kinkajou-related issue I can — I can't do it alone! Just like the 12-step programs that have helped me regain my life, Kinkatopia is a "we" program. I offer others the opportunity to give to the kinkajous and work together to help the nonprofit grow. It is truly a team effort seasoned with the selflessness of giving.
But, of course, we all don't run organizations, nor have the time to. So, what are other ways to keep giving alive during the "off-seasons"?
I have the ability to give in so many ways: time, labor, skills, acts of kindness, monetarily, etc. I have other organizations I believe in and volunteer for. I try my best to donate to charities when I am able. I help my neighbors by watching over their vacant homes or assisting in taking in the groceries. I hold the door for strangers and give grace to someone who is pulling out into traffic in front of me. That last one makes me bite my tongue, but let's be real, we all appreciate when it's done for us.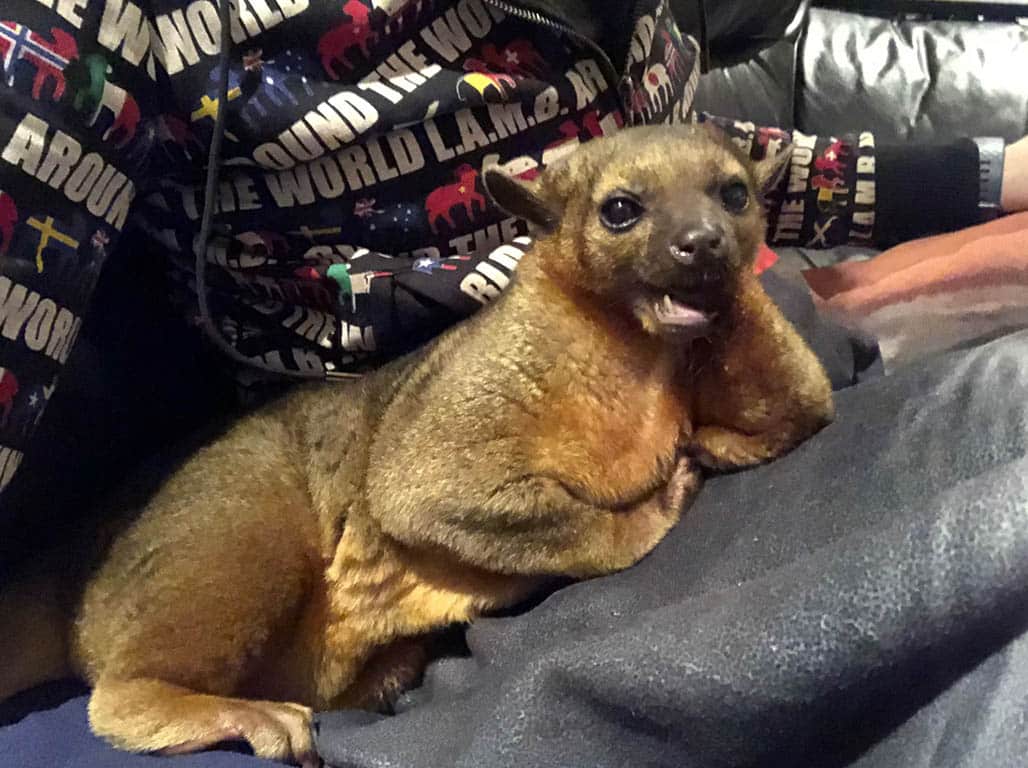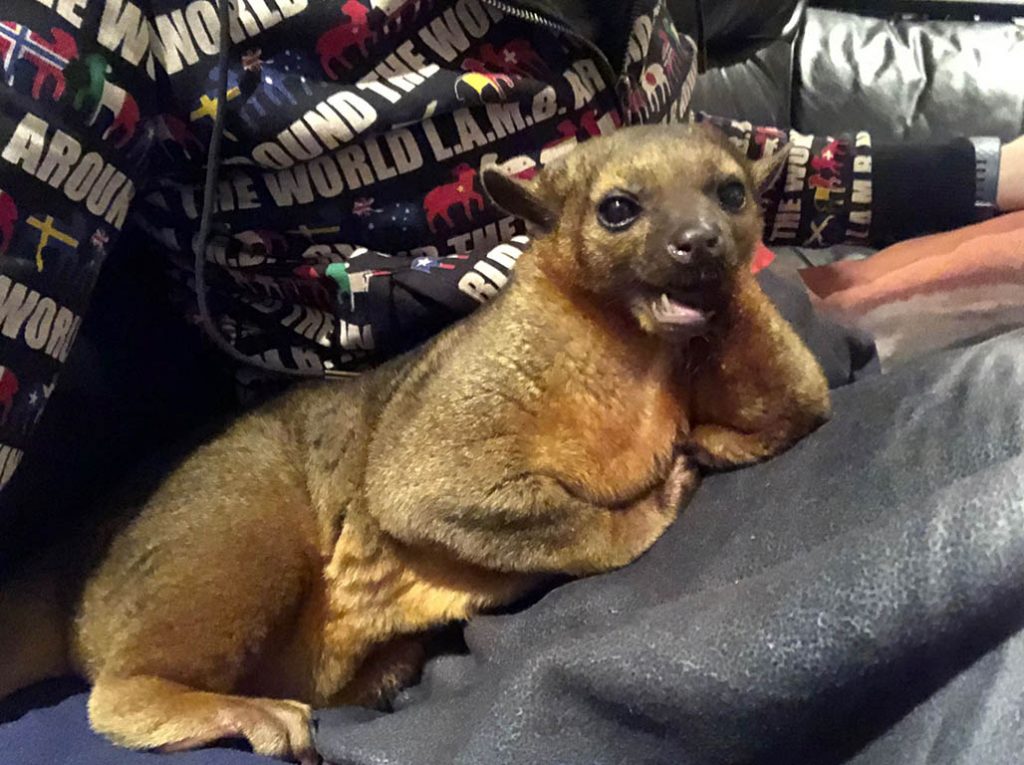 Am I A Saint?
No. Do I do these things perfectly? No. My point is that there are so many opportunities to take. I just try my best to practice awareness. The opportunities for giving will present themselves. And the great thing about giving appropriately is that you will always get something precious back. Forget material rewards — giving can help us heal as human beings and grow inner peace. This is a priceless benefit of diving into new life perspectives.
On behalf of Kinkatopia — Trashcan, Chloe, Arkham, Gotham, Oliver, Kinky, Winnie, Binx, and myself — we wish you a beautiful holiday season filled with gratitude and humility.
Peace, love, and kinkajous.