If not, it's time to learn the signs of teen suicide
Whether you are a parent or not, in this age of teen suicide, we all need to learn the signs so if we ever run into a troubled teen, we'll know what to do!
Along with teen gun violence, teen suicide is also the news. The number of teen deaths are rising, particularly for African Americans and Latinos. The Center for Disease Control (CDC) reveals it is the second leading cause of death for teens aged 15 to 24, and the third leading cause of death from young teens (aged 10-14). For LGBTQ teens, it is estimated that suicide is anywhere from 2 -7 times higher than for their heterosexual peers, with the Trevor Project  (crisis intervention for LGBTQ teens) noting that suicide attempts are 5 times as prevalent. The Trevor Project also reveals that 1 of 6 students in grades 9-12 have seriously considered suicide within the past year.
Signs Of Teen Suicide To Take Seriously
There are many potential warning signs and factors that can reveal more than a teen's unhappiness. Most teens do feel uncomfortable and and anxious at times, and it's important to see the difference between someone who exhibits the normal distress of growing up, and the kind of depression and hopelessness that leads to self-harm and even suicide. A teen's likelihood of attempting suicide include these red flags.
Talking about suicide to friends and family or online
Having a specific suicide plan
Previous history of suicide attempts
Feeling depressed, hopeless and helpless, or grieving
Severe anger/irritability
Impulsive/reckless behaviors or odd/new behaviors
Loss of enjoyment with previously loved activities
Poor sleep and/or eating habits or not grooming
Use of drugs and alcohol (may make the suicide easier as with "liquid courage")
Demonstrating other mental illness symptoms such as cutting and burning self, having hallucinations and delusions especially related to voices telling them to kill themselves
Saying goodbye to loved ones
Giving away cherished possessions
Feeling overwhelmed and unable to function at the level they feel they should function including school work
Isolation from others/loners
Glamorizing death and suicide. i.e., "It's a beautiful way to die" or "I'll find peace after death"
Getting online to relate with others who are suicidal and/or having suicide pacts
Writing, drawing, poetry, and using other creative mediums to relate about suicide
Suicide of a friend or family member
History of family depression and/or suicide (genetic predisposition)
running away
Saying comments such as "I'd be better off dead" or ""You'll regret it when I'm gone"
Joking about suicide
Being male
Being LGBTQ
Being bullied/having no friends
A history of being abused (physical/emotional/sexual)
Other family problems such as divorce, parent substance use
Death of a close friend, teacher, coach, or another beloved adult
Poor school work or job problems
Steps To Take To Prevent Teen Suicide
Talk to your teen. In previous generations parents didn't open up to their children about feelings. Without the habit of checking in with children to see how they are faring, many parents these days may not have learned the techniques of talking to children about difficult subjects, or even simple ones. Parents are busy at work and want their children to be all right. And they may not know what to do if their teens are in trouble. Parents with teens who have committed violent acts against others or who have committed suicide often say they knew something was wrong but were either afraid or didn't know what to do. There are many reasons parents may discount some of the warning signs above, as just been a teen. For mental health at any age, however, people need to feel they are valued and their feelings matter. Learning how to ask and listen are extremely important skills for parents to learn. Being prepared crucial to the safety of everyone.
Step 1: Ask directly about depression and suicidal thoughts and plans
While the teenage years are stressful with ups and downs, sometimes within the same day. A teen with a history of these warning signs is acting out his feelings of despair and may be asking for help. Do not be shy about asking what's really going on. Ask your child directly about depression or suicide; it is a myth that asking them this will cause them to attempt suicide. Being out in the open about your concerns is the first step. Ask about sexual assault and drinking, bullying, and substance use in the family. Any of these could be a contributor to a teen's feeling of despair.
Step 2: Reassure Your Teen
Tell your teen you love him/her no matter what and will do whatever it takes to help him and then, stick to your word. Listen, don't judge, and recognize the seriousness of the situation. You don't know when passionate teen feelings will turn to actions, either self harm, or rage against others, or suicide. Teen feelings are powerful, and teens are likely to be impulsive. Know the teen suicide prevention hotline.
Step 3: Take Immediate Action
Just talking to your teen is not enough. You need to take immediate action by getting help from a counselor, psychiatrist, or psychologist. Your reassurance is important, but professional help is needed especially if your teen has an action plan to act out his suicidal feeling. Call a hotline You should  take your teen to therapy appointments, and watch him closely both in and out of school. If there are weapons, like guns in the home, remove them or lock them up.
If your teen is in immediate danger, take him to a community mental health center, a hospital or psychiatric clinic, whatever is closest. Be involved in whatever form of treatment that  is needed such as outpatient or inpatient treatment, family counseling, and psychiatric medication.
Step 4: Learn About Depression & Suicide
You need to learn as much as you can about teen depression and suicide in order to best help your child and the rest of the family. Let go of any negative stigma you may have about mental illness and focus instead on how to help. There are numerous help lines that can be beneficial for everyone and for some, this can be as simple or as difficult as calling or texting for help. Simple because there is 24/7 help; difficult because recognizing that your loved one (or yourself as a teen) is in trouble and needs immediate help to keep from killing themselves. But you can, and must, take the first step.
Help Lines and Education
The National Suicide Prevention Lifeline: This national group has a 24-hour-a-day toll-free phone line as well as an online chat line that is always available for those in suicidal crisis or mental health struggles. It is available to all people including teens and is confidential. You will talk with a trained crisis worker who can offer help for both the suicidal teen or loved one who needs immediate help. It also offers valuable education regarding suicide.  www.suicidepreventionlifeline.org (also includes the online Life Line Chat) 1-800-273-TALK (8255) Crisis Text Line: You will work with a trained specialist. Available 24/7 for teens in any crisis including suicide. Also offers limited education regarding crises and suicide but offers numerous links to other types of hotlines.  www.crisistextline.org/  Text "HOME" to 741741
Society for the Prevention of Teen Suicide: This has specific information to help with teens who are suicidal – information for both at-risk teens and for families and friends. It does not have a lifeline (although refers to 1-800-TALK (8255)but offers much pertinent information. The teen section is  www.sptsusa.org/teens/ Trevor Project: Offers specific crisis intervention and suicide prevention services to the LGBTQ (lesbian/gay/bisexual/transgender/questioning) population for those aged 13-24. Offers pertinent information regarding LGBTQ issues as well as the crisis phone hotline, Instant Messaging, and texting.  www.thetrevorproject.org/  Trevor Lifeline: Available 24/7. 866-488-7386 Trevor Chat:  Online instant messaging; available 7 days a week from 3 pm – 10 pm (EST)/   Noon- 7 pm (PST) Trevor Text: Text "Trevor" to 1-202-304-1200 (standard rates apply); available Monday – Friday, between 3 pm – 10 pm (EST)/Noon – 7 pm PST NAMI: The National Alliance on Mental Illness: Provides information on mental illness and suicide as well as a toll-free phone crisis and text staffed by trained volunteers. Also has local meetings for the mentally ill, their families and friends, and professionals.  www.nami.org  Crisis and Information Line: 1-800-950- NAMI (6264): Monday – Friday 10am – 6pm EST.  Text "NAMI" to 741-741(24/7)
With the numerous crisis centers offering varying types of help from crisis phone help lines, to instant messaging and texting, along with local meetings and educational material, it is much easier to get help for suicide and other crises. Please don't hesitate to use these sources for it may save you or a loved one from a suicide attempt or death from suicide. There is hope.
Step 5: Be open with others and stay involved in their lives
Now is not the time to keep family secrets. You need to let family know what is going on. Also, you need to reassure your other children about how to handle their own concerns and fears. Likewise, let other family and friends know so that you can get support for not only the child, but for you as well. Keep participating in the usual family/friend activities.
Step 6: Take care of yourself
Busy parents who are shuffling the needs of many family members, household tasks and work can feel overwhelmed at the best of times. If there is a suicidal or angry teen in the mix, fear can cause a feeling of helplessness that can add to your stress. Fear might also lead to a kind of emotional paralysis that can prevent you from taking the steps necessary to keep everyone safe. Having a teen in crisis means extra worry and extra tasks. Be sure to set aside some quiet and restorative time for yourself. Don't stop your usual routine and activities. You must take care of your own needs in order to help take care of family needs.
In summary, be involved, be open, be available, and listen to what your teens are doing and saying for this may help save a life – the life of your child.
Check out our TEEN GUIDE TO HEALTH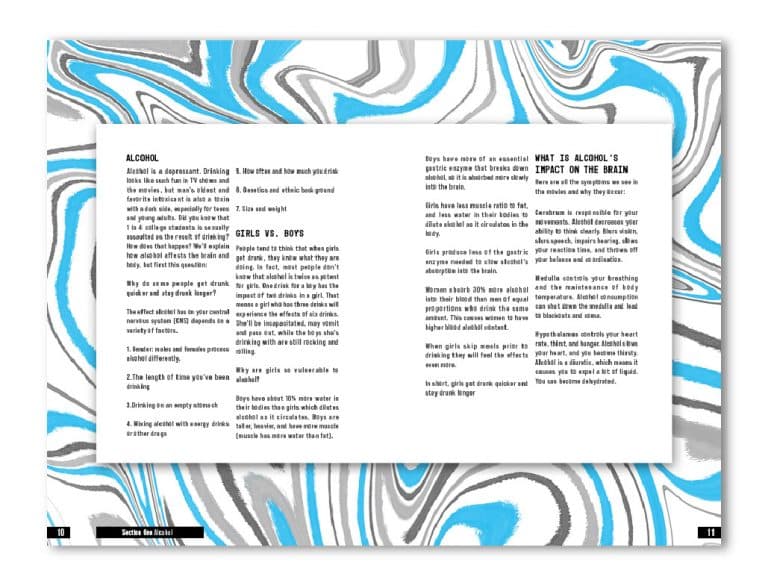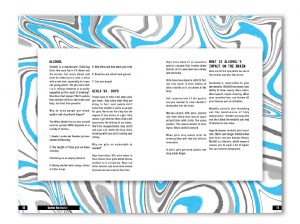 Follow us on Instagram
Like us on Facebook
Comment on our posts
---