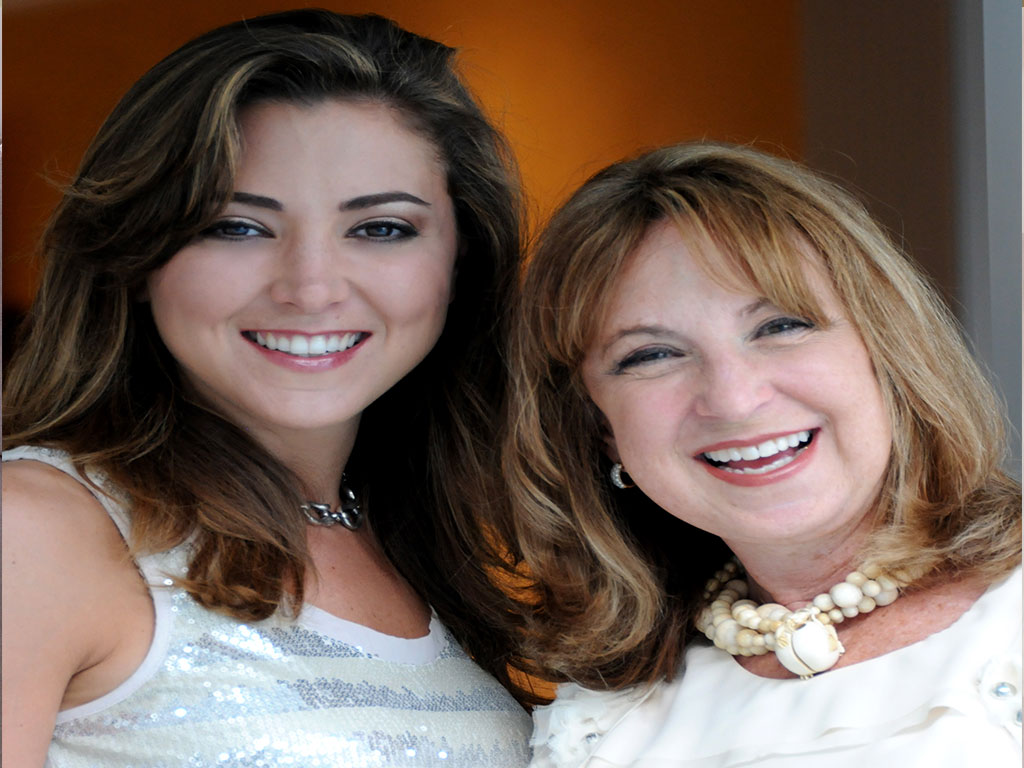 WELCOME TO REACH OUT RECOVERY
Reach Out Recovery (ROR) was founded in 2011 to help the 120 million people impacted by addiction who have nowhere to go for reliable daily information and support for a healthy lifestyle. 
MISSION
Content experts, ROR simplifies complicated medical and psychological information to lift the stigma from addiction and help normalize the recovery journey. ROR has created more than 1000 original articles on a variety of subjects related to family, relationships, addiction ,and recovery. ROR also publishes books and creates tools to engage our audience in everyday recovery activities that include workbooks, products to enjoy and gift in our shop, and downloadable content.
HISTORY
ROR was created by Leslie Glass and her daughter Lindsey Glass, who themselves traveled the recovery journey from the chaos of family dysfunction and substance use in the teen years through the slow process of transformation to a decade of recovery success.
We had no roadmap or reliable sources of information to help us build a new foundation to support our recovery and felt isolated and alone in our struggle to achieve a new and better normal. We knew other families were just as in the dark. 
As we developed ROR, we realized that the focus has always been on the substance users. All conversations have revolved around what to do and how to treat substance addictions. Addiction may have taken center stage in the public consciousness, but only 1 in 9 people who need help actually receive it, even with addiction deaths at an all time high. Even sadder, family members receive virtually no attention at all. We want to change that.
Leslie Glass 
I never thought I would write coloring books for children with adverse experiences and trauma. I never thought I would be a recovery advocate, mother of a recovering addict, or recovery writer. Who was I? I was a NY Times bestselling mystery author, playwright, and journalist with a private foundation. I had long term marriage, great kids, and what looked like the perfect life. I traveled the country on book tours, served on The Middle States Commission of Higher Education and the New York City Police Foundation. I loved researching my crime novels. I also loved donating money to dozens of  nonprofit organizations, with the hope that my philanthropy would bring lasting social change. I loved everything about my life until teen experimentation with substances and alcohol changed everything. 
In every family there is a catalyst for change, or a defender of the status quo that makes recovery possible or difficult. In our family my daughter, Lindsey, the co-founder of Reach Out Recovery, was the hero who launched the recovery revolution in herself and then in me. The result was so profound that I gave up my daily martini, my income and glamorous life killing people for a living. I became committed to promoting the recovery lifestyle as Lindsey and I have lived it. It was a lot of work without a lot of support. 
As the addiction crisis grew over the last 20 years, there has been little to no funding for what we do, and we did it anyway. There was no money to help us develop a state-of-the-art website and books and tools targeted to people desperately in need of resources. If there were funding to promote recovery, the addiction crisis would not be what it is. We did it anyway. That is the determination that comes with recovery.
Lindsey Glass
Lindsey received her BA from Johns Hopkins University and MA in Communications from New York University. Lindsey started her recovery journey 20 years ago and knows how difficult and challenging it is to achieve sustainable long term recovery. Only those who have been through the ups and downs of recovery can understand all the elements that have to be in place for recovery to be successful. Lindsey never wanted to be the poster child for recovery. Yet, she has devoted her production, communication, and writing skills to the Reach Out Recovery mission. Her book 100 Tips for Growing Up is an inspiration for teens, adults and even seniors who need life and coping skills and vision for self realization. She has a growing audience on Instagram and TikTok where her fun videos illustrate the recovery lifestyle first hand.
Together Leslie's and Lindsey's passion has been to develop the website, prevention, and recovery tools that students, parents, teachers, and families so desperately need to restore their lives, productivity and relationships. Reach Out Recovery is unbiased and not affiliated with any recovery business or organization.
ACHIEVEMENTS AND AWARDS
2021 Newsweek Expert Panel Representing Reach Out Recovery, Leslie joins the Newsweek Expert Panel for her expertise in mental health and addiction prevention.
2021 spring Education series podcast Recovery Village, featuring Leslie and Lindsey. Mother/Daughter talk Repairing Relationships After addiction.
2021: Rotary International US Task Force on Addiction Prevention Leslie becomes a founding member of the Rotary US Task Force on Addiction Prevention.
2021: Spring/Summer High School Art/Media Competition Reach Out Recovery partners with Rotary Club of Sarasota Bay for a high school media/art contest using the Teen Guide To Health to create mental health messaging by and for teens. Interact Club of Sarasota High School hosts the contest in its first year.
2021: Teen Guide To Health, by Leslie Glass is published. 
2020 Rotary International Action Group Mental Health Initiatives  Leslie joins the international action group for mental health initiatives worldwide.
2019  Rotary Club of Sarasota Bay District 6090 Reach Out Recovery becomes a corporate member of Rotary International.
2019: Celebration of Service Award Returning Peace Corps Volunteers Central Florida
2019: Social Venture Award Innovations Journal (Philadelphia)
2019: 100 Tips For Growing Up, My 20 Years of Recovery, by Lindsey Glass published just in time for Recovery Month 2019. Adults 18 and up
 2019: My Family Is Hurting What Can I Do, 8 C's Coloring book, by Leslie Glass developed for children with adverse experiences,  Ages 5-10
2018:  Find Your True Colors In 12 Steps, Recovery Activity Book 70 pages of coloring and writing that brings creativity and journaling together to support recovery and recovery literacy programs. Teen and up
2016 ASAM Media Award winning documentary, The Secret World of Recovery, reveals life on the other side of addiction produced and directed by Leslie Glass and Lindsey Glass. All audiences. 37 minutes 2012.
2014 PBS Station WEDU debut The Silent Majority, documentary features 5 programs that empower teens to make healthy lifestyle choices, produced and directed by Leslie Glass. Hosted by Lindsey Glass. Distributed in 2014-15 by American Public Television to all PBS stations. All audiences. Run time 47 minutes.
All recovery products are available in the ROR shop.
MORE THAN 5 MILLION HAVE VISITED THE WEBSITE
ROR'S proof of concept is its audience from all over the nation and the world.  The website is a recovery portal for unbiased, reliable behavior and process addiction information, daily recovery support, and original content by addiction professionals and those who have traveled the recovery journey.