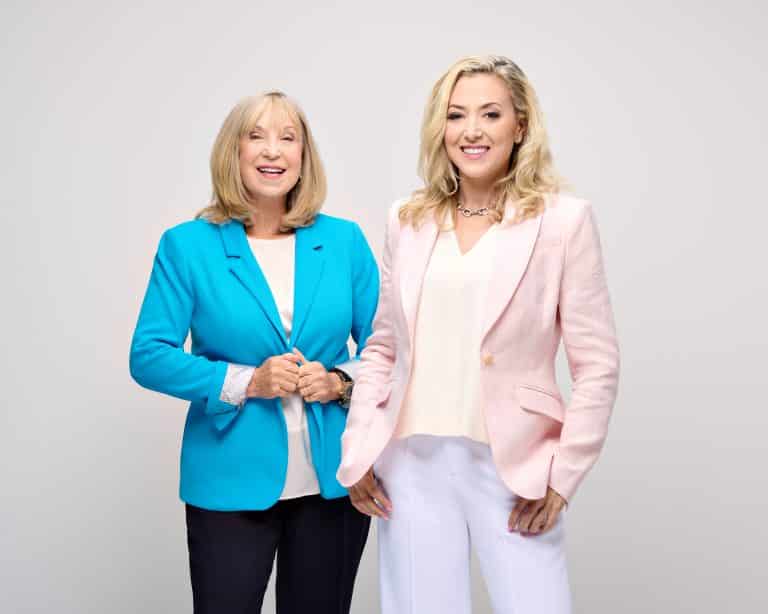 WELCOME TO REACH OUT RECOVERY
Reach Out Recovery (ROR) is redefining recovery as everyone is recovering from something. The site, which has seen +5 million unique visitors since 2015, is focused on addiction education, prevention, and family wellness.
Created 10 years ago by recovery advocates and mother/daughter writing team, ROR crafts meaningful content for millions of people impacted by addiction and mental illness.
The duo is transforming the narrative on recovery advocacy by creating positive solutions and promoting family wellness. Their company stands for empowering individuals and families to be their best selves.
MISSION
Located in Sarasota Florida and Los Angeles California, Reach Out Recovery has a worldwide audience for its more than 1,300 original articles that simplify complicated medical and psychological information. Reach Out Recovery welcomes guest and sponsored posts from experts on relationships, addiction, recovery, education for teens and all aspects of the healthy lifestyle. The company has published books including, 100 Tips for Growing Up, My 20 Years of Recovery, by Lindsey Glass; The Teen Guide To Health, What Every Teen Needs to Know, by Leslie Glass, workbooks and other tools for recovery and a healthy lifestyle. The website has daily updates, journal prompts, interactive content, daily quotes, and an active social media platform.
HISTORY
ROR was created by Leslie Glass and her daughter Lindsey Glass, who themselves traveled the recovery journey from the chaos of family dysfunction and substance use in the teen years through the slow process of transformation to a decade of recovery success.
We had no roadmap or reliable sources of information to help us build a new foundation to support our recovery and felt isolated and alone in our struggle to achieve a new and better normal. We knew other families were just as in the dark. 
As we developed ROR, we realized that the focus has always been on the substance users. All conversations have revolved around what to do and how to treat substance addictions. Addiction may have taken center stage in the public consciousness, but only 1 in 9 people who need help actually receive it, even with addiction deaths at an all time high. Even sadder, family members receive virtually no attention at all. We want to change that.
ACHIEVEMENTS AND AWARDS
2021 Newsweek Expert Panel Representing Reach Out Recovery, Leslie joins the Newsweek Expert Panel for her expertise in mental health and addiction prevention.
2021 spring Education series podcast Recovery Village, featuring Leslie and Lindsey. Mother/Daughter talk Repairing Relationships After addiction.
2021: Rotary International US Task Force on Addiction Prevention Leslie becomes a founding member of the Rotary US Task Force on Addiction Prevention.
2021: Spring/Summer High School Art/Media Competition Reach Out Recovery partners with Rotary Club of Sarasota Bay for a high school media/art contest using the Teen Guide To Health to create mental health messaging by and for teens. Interact Club of Sarasota High School hosts the contest in its first year.
2021: Teen Guide To Health, by Leslie Glass is published. 
2020 Rotary International Action Group Mental Health Initiatives  Leslie joins the international action group for mental health initiatives worldwide.
2019  Rotary Club of Sarasota Bay District 6090 Reach Out Recovery becomes a corporate member of Rotary International.
2019: Celebration of Service Award Returning Peace Corps Volunteers Central Florida
2019: Social Venture Award Innovations Journal (Philadelphia)
2019: 100 Tips For Growing Up, My 20 Years of Recovery, by Lindsey Glass published just in time for Recovery Month 2019. Adults 18 and up
 2019: My Family Is Hurting What Can I Do, 8 C's Coloring book, by Leslie Glass developed for children with adverse experiences,  Ages 5-10
2018:  Find Your True Colors In 12 Steps, Recovery Activity Book 70 pages of coloring and writing that brings creativity and journaling together to support recovery and recovery literacy programs. Teen and up
2016 ASAM Media Award winning documentary, The Secret World of Recovery, reveals life on the other side of addiction produced and directed by Leslie Glass and Lindsey Glass. All audiences. 37 minutes 2012.
2014 PBS Station WEDU debut The Silent Majority, documentary features 5 programs that empower teens to make healthy lifestyle choices, produced and directed by Leslie Glass. Hosted by Lindsey Glass. Distributed in 2014-15 by American Public Television to all PBS stations. All audiences. Run time 47 minutes.
All recovery products are available in the ROR shop.
MORE THAN 5 MILLION HAVE VISITED THE WEBSITE
ROR'S proof of concept is its audience from all over the nation and the world.  The website is a recovery portal for unbiased, reliable behavior and process addiction information, daily recovery support, and original content by addiction professionals and those who have traveled the recovery journey.