Ready to make sober friends? It'll change your life…
In the olden days of pre-internet, if you wanted to meet other sober people your options were limited. Pre-2007ish, if you wanted to meet sober people, you could go to a 12-step meeting where you had to get a meeting book and pick random meetings to attend until you found one where the people didn't terrify you or turn you off. Or, you had to find a sponsor who would circle meetings and you had to go through them one by one and report back.
You could also meet people at rehab but few of those "friends" stay sober and they often come from far away. Other than that, I literally don't know where sober people met. Ads in the paper? Word of mouth? But, today, the options and opportunities to meet sober people are endless. It's a thrill! What a time to be alive!
Recovery groups to meet sober people
There are a variety of groups for recovery and they operate in person and on zoom since the pandemic. There's always good old-fashioned 12-step recovery, which operates everywhere. You have SMART recovery, Refuge Recovery (for the Buddhists), Celebrate Recovery (Christian-based), Women For Sobriety, and many more. Just Google: Recovery Groups for Addiction Recovery, or something like that and look around at what's out there.
The Internet to meet sober people
There are thousands of groups on Meta (Facebook) you can join to be a part of a recovery community. These are just a few: California Recovers, Trauma Thrivers, Sober and Serious, YPR National (Young People in Recovery), Addiction Professionals (if you work in recovery), Friends of Bill Dub, Soulful Sobriety, Brothers and Sisters in Recovery, and more. Heck, we have a group for Reach Out Recovery members. All you do is request to join. Then you can engage in recovery talk and friend other members or not. Whatever makes you feel comfortable as you get to know the people in the group.
Safety tip: As with anything on the Internet, be careful and verify that who you're talking to is who you think you're talking to. Meet in public, don't go to someone's house you don't know or trust, etc. If someone makes you feel nervous – it's time to go. No need to apologize, just excuse yourself and get out of there.
Social Media for sober friends and networks
There has been an explosion of sober social media accounts and they are fantastic. Whether you are looking to laugh or get daily support, there's something for everyone. There are big accounts that have been around a while like Sober Is Sexy. Then there are a host of new funny accounts that will keep you laughing all day long. Check the tag #recoveryhumor and see what comes up. There are also tons of smaller but equally good accounts like ours, @ReachOutRecovery, and others like @sobercitymovement @SoberInLosAngeles, @SobernPortland, who are working to build social networking and events.
Follow these accounts. Become an active member of the recovery community. I joined TikTok in my 40s and it's my most successful account. The recovery community on TikTok is very warm and many are happy to connect, make content together, or just be a friend. I was shocked by how many people I've connected with through social media and many of them have been friends for years now–even when we've never met!
Volunteer for something in recovery
Some of my absolute favorite people are the ones I met because I worked or volunteered somewhere for recovery. Have a skill you want to share? Offer to teach it somewhere. Want to give back to recovery? Answer phones at central office for AA in your city. There are other people there (like you) who are looking for a recovery community and will be happy to meet you. If you are in 12-step and not taking commitments, you are missing out on literally the easiest way to make friends. You are forced to communicate with other people by being part of the meeting process. Where to volunteer? Choose facilities for the at-risk community or facilities that need volunteer help. Fun fact: I've noticed that a lot of people who work with dogs and dog rescues are also in recovery so if animals are your thing, that's another great place to start volunteering.
Sober bars and sober events
One of the reasons you follow these sober accounts is to find out when sober events or bars are opening or having events. There are sober meet-ups in certain cities and many people actively trying to create fun events for a burgeoning recovery community. I have to say, it's wonderful to see. When I started my recovery, we hid in church basements and were totally anonymous. It's fantastic progress to see so many people taking their talents and using them for the recovery world in a proud way. Hip Sobriety, Club Soda NYC. Sober bars include MindBar in San Diego, SansBar in Austin, Texas, Listen Bar in New York, Redemption in London, and Virgin Mary Bar in Dublin.
Scared of people and hate making friends?
Join the club. It gets easier when you do it and get some practice. Just remember all of us recovering people are in this together. If you're encountering people who don't make you feel comfortable or welcome, run! That is not the place for you. But, if you look around and take the time to connect with people who have the same interests as you, you might be surprised that you'll find some of the best friends you've ever made. Just introduce yourself and be yourself, even if awkward is your thing. You will find other equally awkward people and you'll spend the next decade laughing about how awkward you are.
Lindsey Glass's 100 Tips For Growing Up
FREE PREVIEW – Download Sample Chapter Now
More articles by Lindsey
What To Do When You Hate Being Sober
Check out my book 100
Tips For Growing Up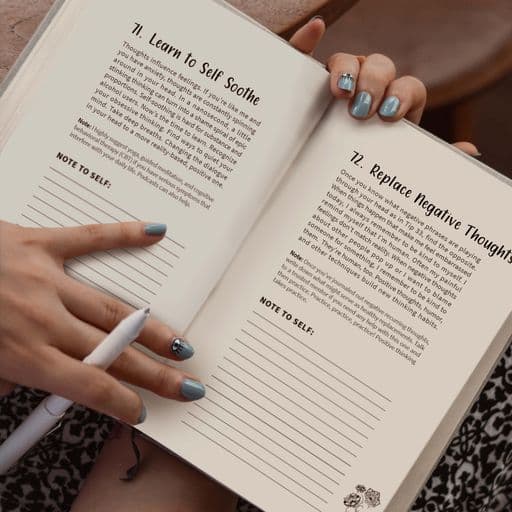 Follow us on Instagram
Like us on Facebook