Our books help your children
Nine years ago Reach Out Recovery (ROR) launched an innovative magazine-style website that started small. We were thrilled with every milestone as our audience steadily grew. With hard work and determination, we began attracting a diverse recovery audience, young and old. ROR writers made difficult recovery topics easy to connect with and understand. Unbiased and advertising free, ROR became a trusted source of information and support. We produced two award-winning documentaries, 72 animated videos, and a score of posters. We have published 5 books, and written over 500 original articles that are used all over the country by professionals in their groups and with clients. But now our business model has changed.
We're going pro to serve you better
As a nonprofit organization we could not grow a publishing and media business, build a wider and more robust audience or serve our community in the best way possible. Content and recovery information is our strength. In order to develop the books and tools the recovery industry and families so desperately need, we had to say goodbye to our nonprofit status.
Reach Out Recovery's mission is unchanged
By offering advertising opportunities to businesses that want to connect with our market, we can reach a much wider audience. Even more important, we are developing a selection of recovery-themed books, workbooks, posters, puzzles, and other tools that families and recovery businesses can use to supplement their programs, both online and in your hands.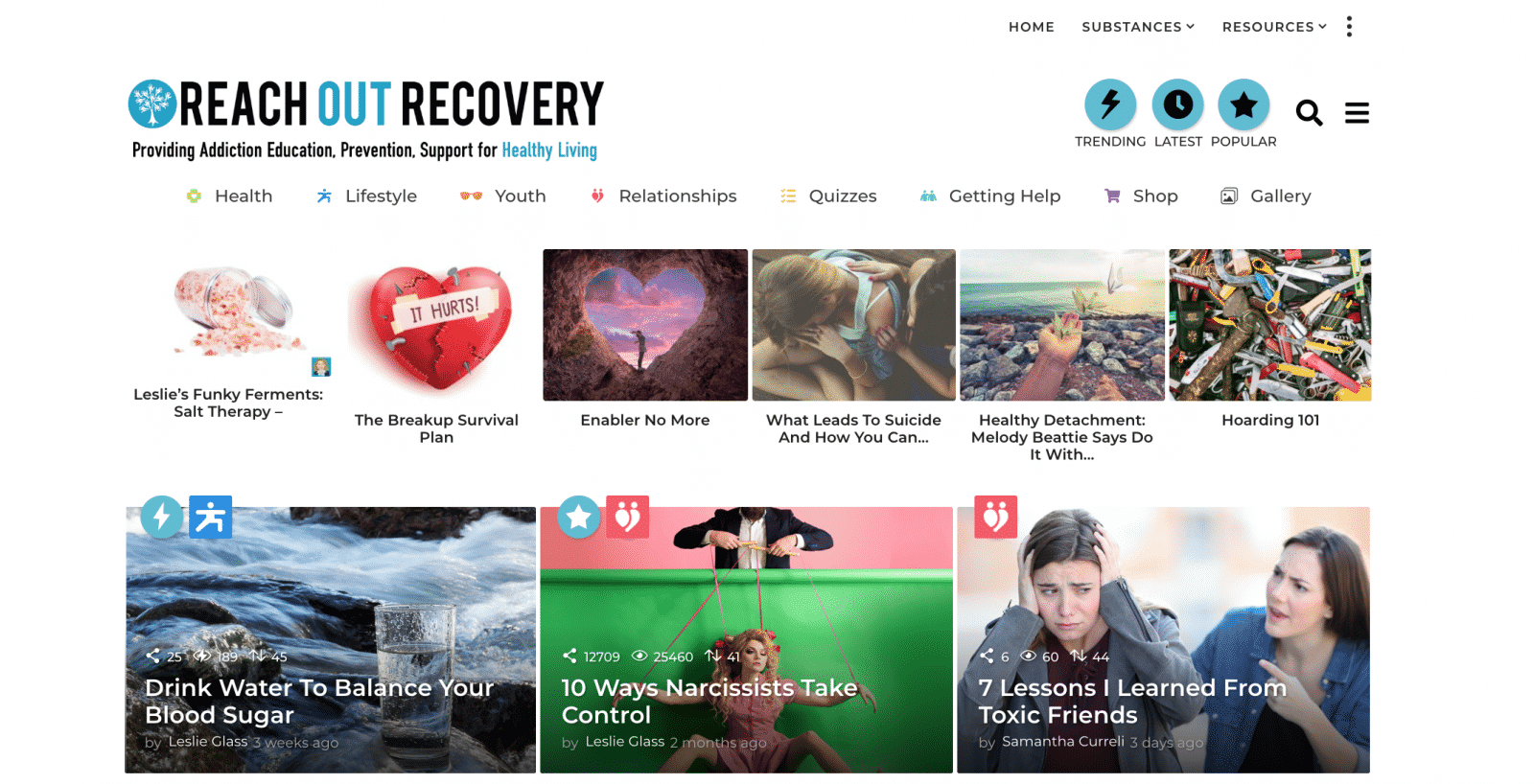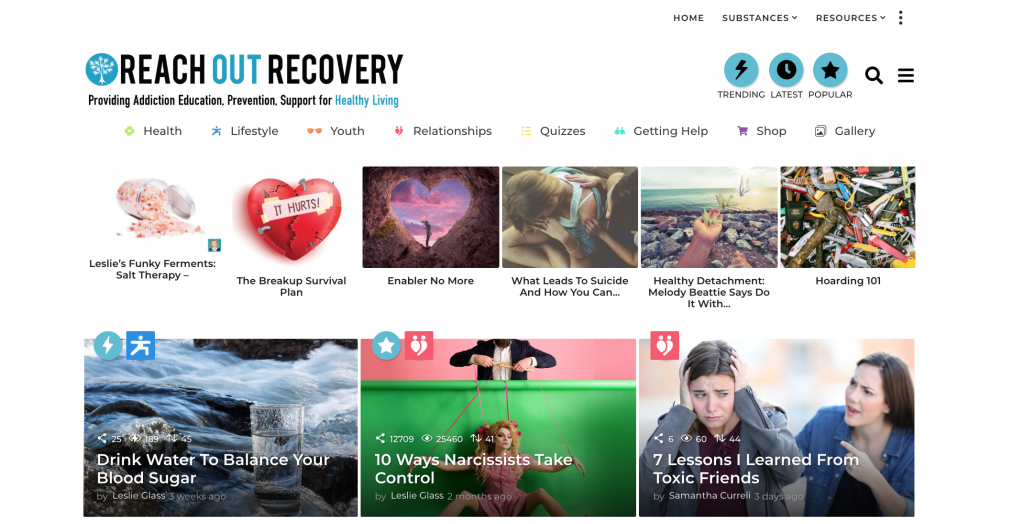 Have you noticed our website is cooler
ROR has had over 4 million visitors since 2015, and our visitors keep coming back. But we wanted to offer more. We've been working for months to improve the user experience on the Reach Out Recovery website. We want our content to be informative, innovative, interesting and now, interactive! We have new content, including:
Trending Articles
Fun Quizzes
Ranked Lists
Infographics
Advertising
Our two new books, 100 Tips For Growing Up, and My Family is Hurting What Can I Do are ready for the giving season. Watch for more change, new books, and more recovery information and support.