ROR is so proud to introduce the 1st Prize Winners of the 2021 ROR High School Art/Media Contest for teen mental health. Reach Out Recovery and Rotary Club of Sarasota Bay joined forces in the spring of 2021 to launch the first Art/media mental health challenge for high school students on the West Coast of Florida. Art is a great way to encourage emotional wellness and health. Art created by and for teens to promote health and wellness is our mission. This innovative project brings together reading, health, and personal expression. The What Makes You Healthy Contest can be introduced and promoted by any High School teacher or program as a health supplement, art project, or scholarship opportunity.
Art/Media Contest 2021 Results
Students from 10 high schools in Rotary District 6960 read The Teen Guide To Health and created an art or media project from the chapter or page that most inspired them. Students worked in teams or alone, encouraged by a variety of teachers from different disciplines and programs. All high school students were eligible to register and to submit their entries. In October, Rotary Club of Sarasota Bay distributed $7750 in cash scholarship prizes to the 6 winners. The Interact Club of Desoto High School, led by Asena Mott and sponsored by the Arcadia Rotary Club was presented with a $500 award as students from their Club were the 1st prize winners.
Creativity And Personal Expression
The goal of the art/media contest was to ignite high school students' curiosity about what makes them healthy and create art that illustrates their answer. Entries ranged from photographs to paintings, to YouTube and Tiktok Videos. The five winners included a 15-year-old poster winner from Northport High School, TikTok winners from Desoto and Pineview High Schools, and a Youtube winner from Pine View High School.
Meet First Prize TikTok Winners With Two Themes: Spread Positivity and You Are Not Alone
Meet Mariela Vargas and Erica Juarez Gonzalez, seniors at Desoto High School in Arcadia, Florida. Their TikTok videos were shared with 2 million followers!!! But, more important than that, they shared a message of hope, attention to mental health, and the idea that we're here to help each other get through these crazy times together. Here is their winning video.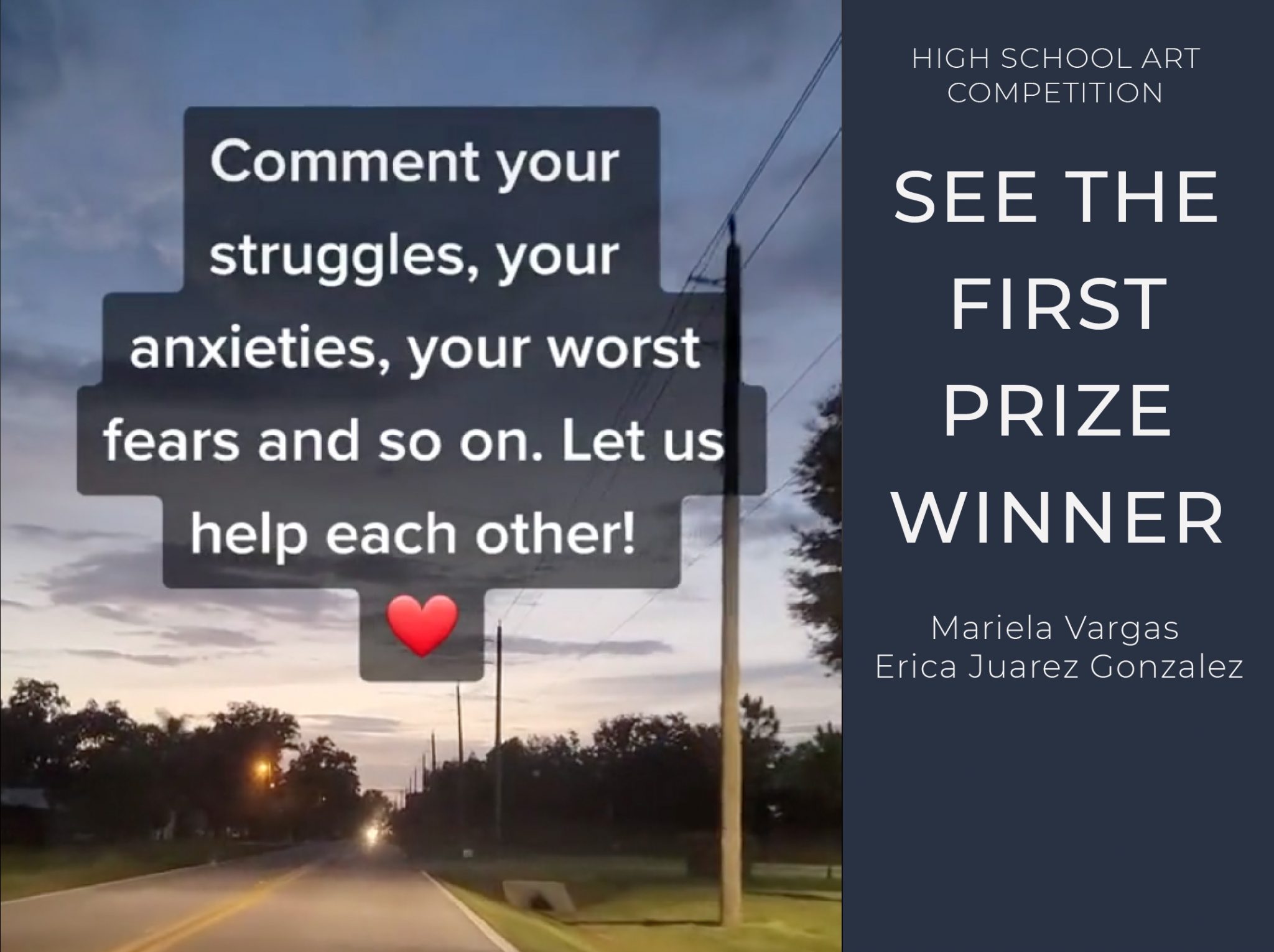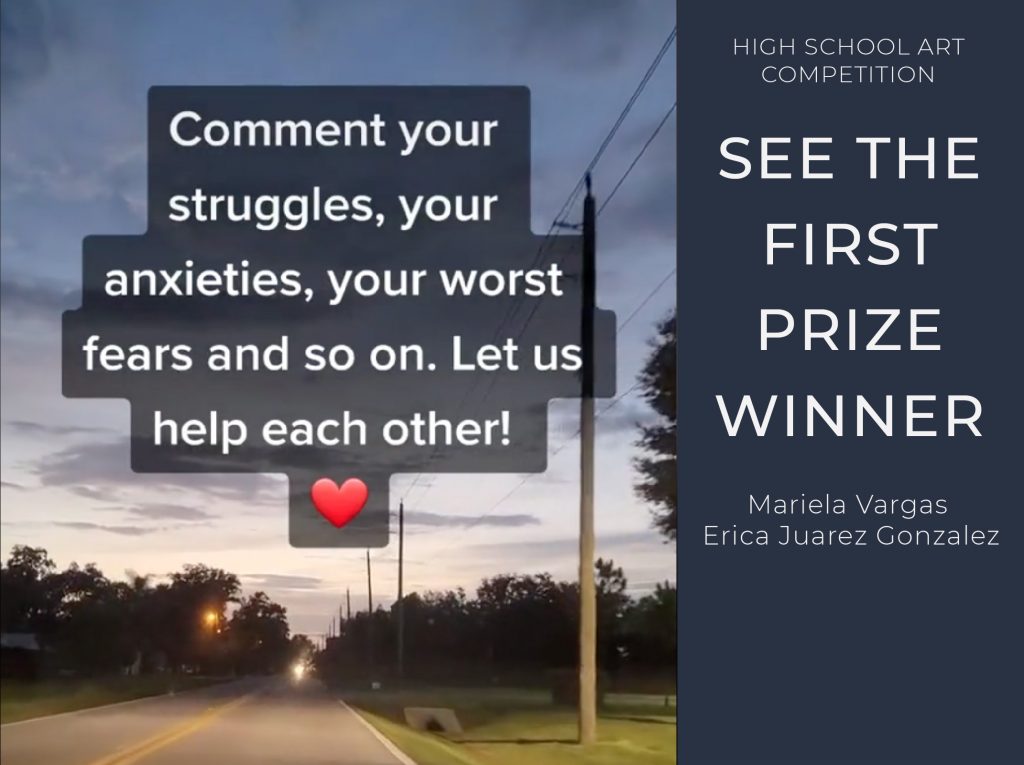 Mariela and Erica Explain Their Videos
A topic that stood out to me and my partner was emotional health. We realized that health has many components, that although a smile may be present that does not signify someone's wellbeing. Emotional health has five components according to "Teen Guide To Health", which are expressing yourself in an appropriate way, managing your emotions and feelings, coping well with stress, making good decisions, and solving problems (page 29). People can express their emotions in different ways such as keeping quiet out of fear or by being a loudmouth causing other people to become hurt by their form of expression (page 32). This topic has brought us the want to express the importance of emotional health to people all over the world through positivity.
We are so inspired by the girls and spreading the love, connection, and mental health is critical this holiday season. We are not alone! So, to pass it on, our co-founder Lindsey Glass made her own version to start spreading the trend because it's so critical we talk about what's bothering us! We have to learn to connect and share as early as possible!
and Alexandra Ashe and her incredible organizations, which has 1.9 MILLION followers!.
Twinning Spread Positivity TikTok video will be an ROR winter campaign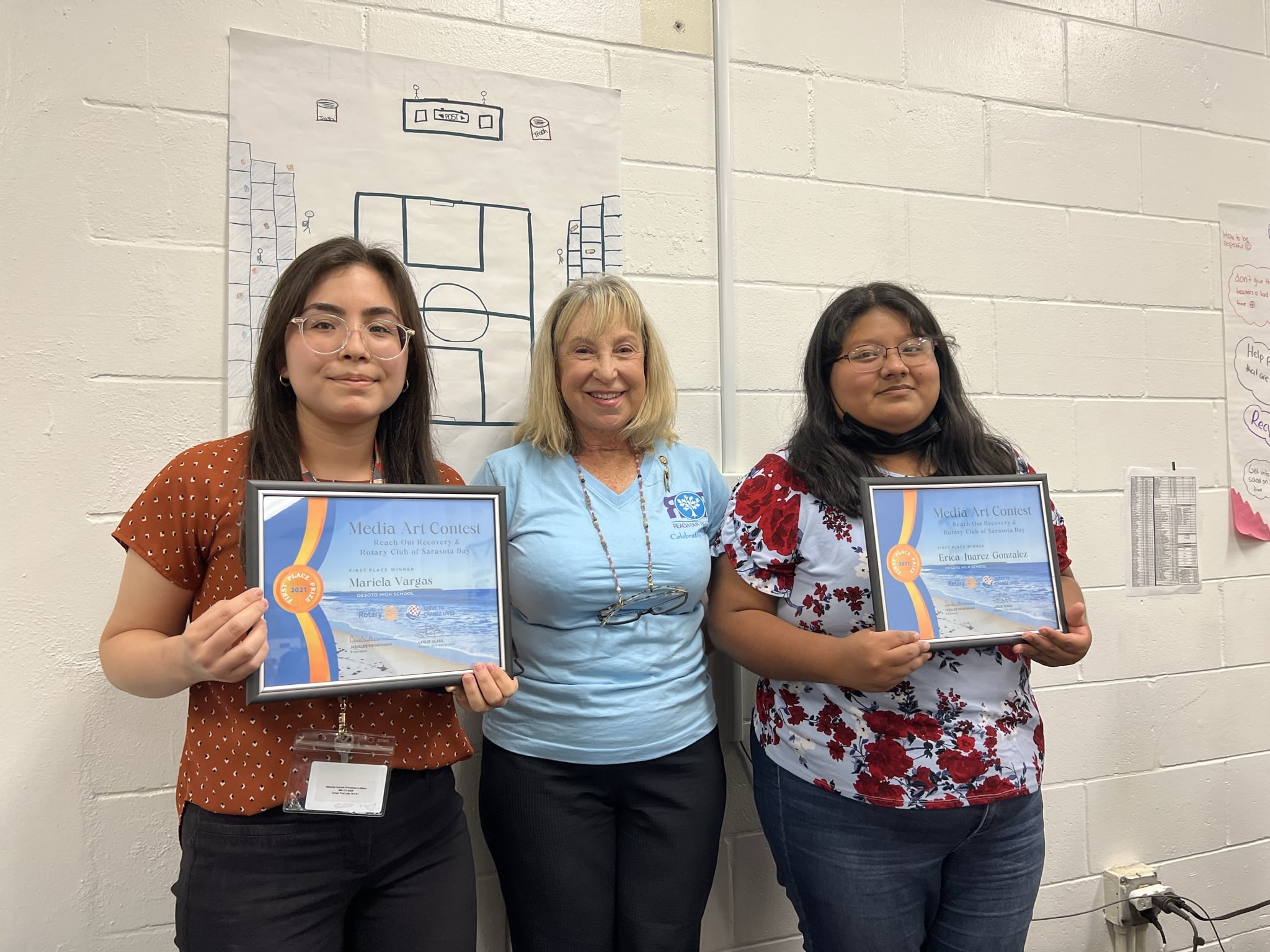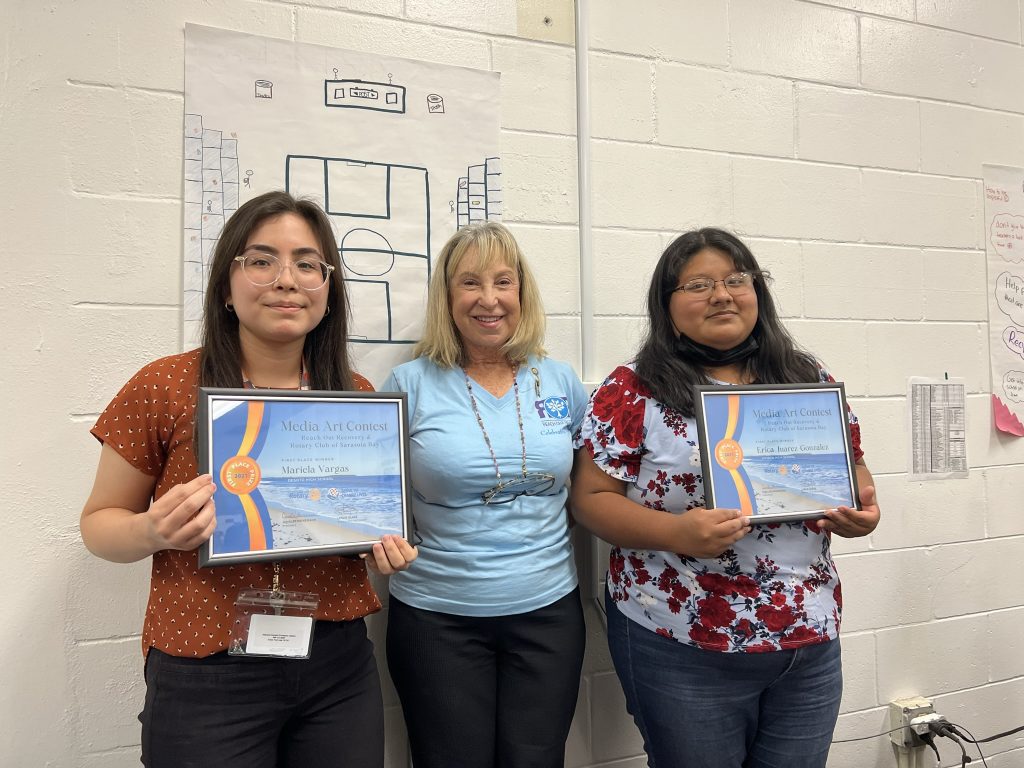 Art/Media Contest 2022
ROR will host the contest again in the Winter/Spring/Summer of 2022. All high school students on the West Coast of Florida will be eligible to enter. There is no designated program in the Florida school system that currently teaches The Teen Guide To Health. Teachers can choose to use the book as a supplement to a health program or in a general education class or art class. Teachers who worked with students last year came from difference disciplines from a diversity programs, to General Education, Language Arts, and Rotary Interact Clubs. This year ROR will be offering an adopt a school program to make sure that any high school that wants a designated winner associated with a teacher or program in the school can have one.
Contact us if you would like more information about sponsoring a Teacher or High School for a scholarship award next year.
If you love ROR content:
Check out 100
Tips For Growing Up
Follow us on Instagram
Like us on Facebook
Comment on our posts