What is Strides in Recovery?
Strides in Recovery is a non-profit currently serving recovery communities in Southern California. Our relapse prevention program is based on the philosophy that training for a challenging endurance event with the support of a community is a metaphor for recovery, and for life.
What does the program entail?
We develop and lead 5K, 10K, and half marathon training programs that are customized to the specific needs of each recovery community that we serve (residential treatment facilities, sober living homes, outpatient programs, and support groups such as AA.) Each session includes a warm-up and cool down, with discussion about the benefits of stretching and strengthening. We also offer education about proper body mechanics, injury prevention, positive mindset, and the brain healing effects of regular aerobic activity in early recovery.
We create a non-competitive supportive environment, welcoming and encouraging everyone, whether they are a beginner, an experienced athlete, or somewhere in between.
I always smile when someone tells me that that their only running experience is running from the police. "Our training program is much easier," I explain. "On a Strides in Recovery team, you can go at your own pace; people are cheering for you; and you don't have to climb over any fences or walls."
The highlight of our training is event day, when participants joyfully cross the finish line and celebrate each other's successes.
Why did you start the program?
Since 2013, I've been the volunteer coach of a Los Angeles Marathon team comprised of residents, alumni, and community supporters of a Southern California residential addiction treatment program. I have had the honor and privilege of helping hundreds of people in early recovery cross the finish line, accomplishing something together that many never thought was possible for them. I have seen, heard, and read so many stories from team members about how the training changed their lives and was critical to their long-term sobriety. I started thinking "Why not bring this experience to other recovery communities?"
In 2018, I walked away from a successful corporate career to make that happen.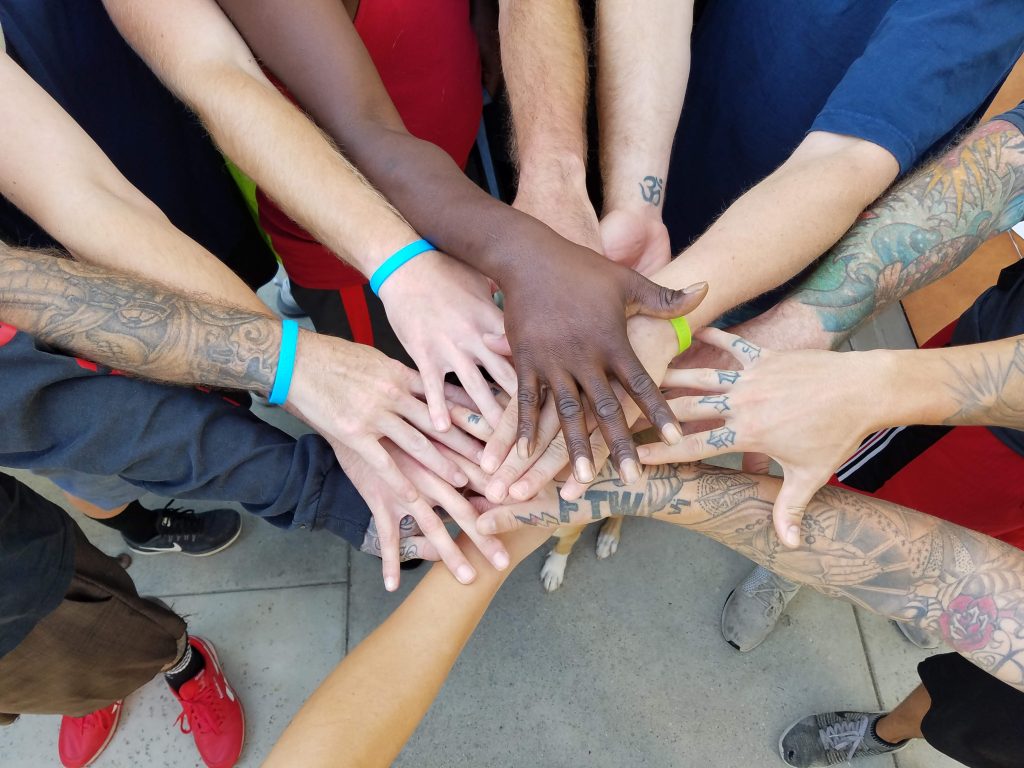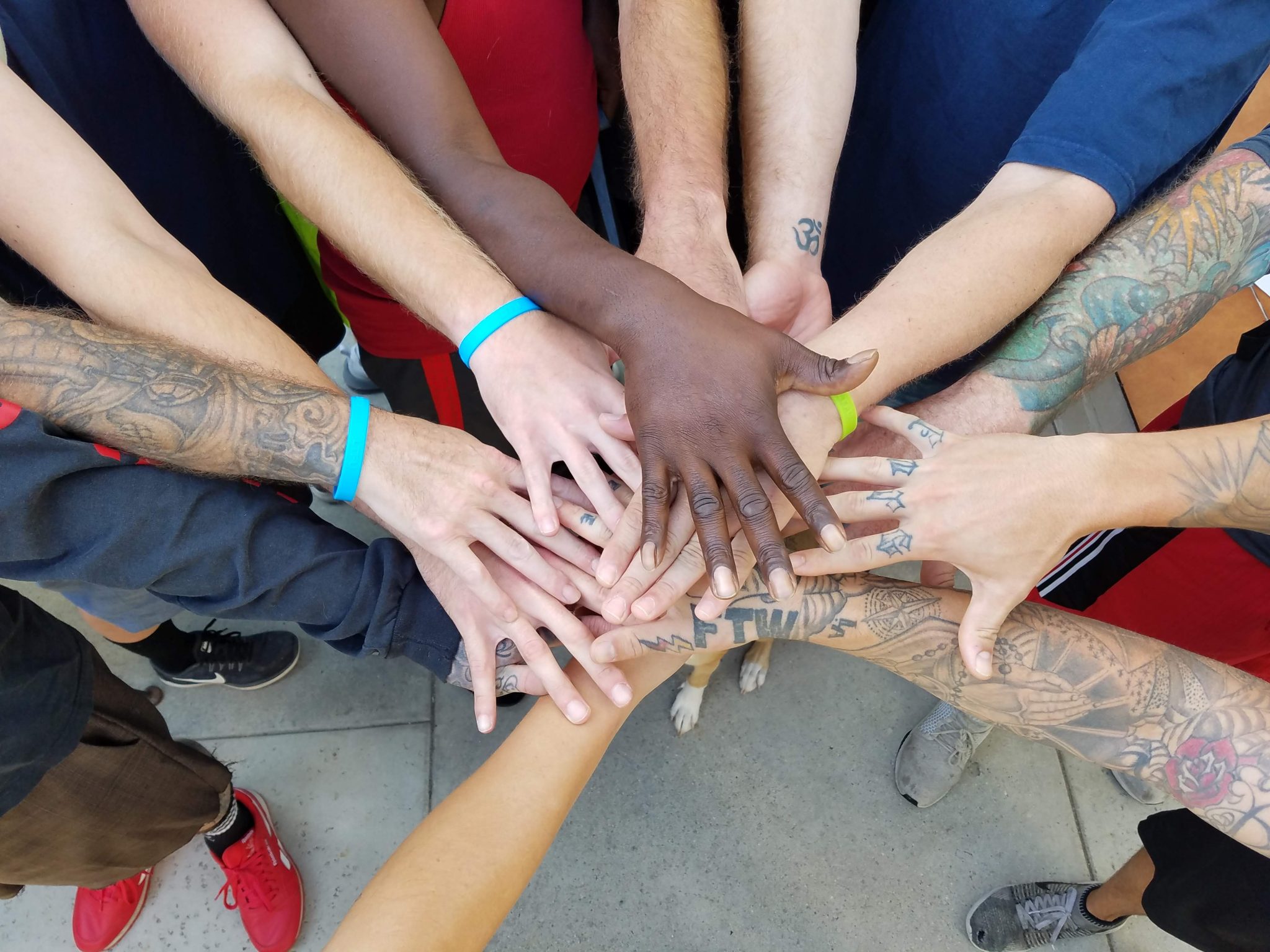 What does running/training help people in early recovery achieve?
As I mentioned, "Training for a challenging endurance event with the support of a community is a metaphor for recovery and for life." There's a lot packed into that one sentence, so let me break it down into the three components of our program.
Training: Moderate sustained aerobic exercise, which means anything one does 3-4 times/week for at least 30-40 minutes while keeping their heart rate at 70-80% of capacity, does wonders for brain chemistry and brain repair. This is especially true for those in early recovery.
Toward a Challenging Goal: Recovery is all about building a new life. It requires believing that you can actually do it, and not giving up when you face setbacks and obstacles. It's about setting a big goal and getting there one day at a time. It's about finding your "why" and using that to keep you motivated. And the more you achieve, the more your realize you are capable of. Isn't that a lot like training for a 5K, 10K or half marathon?! We offer a safe space for practicing the life skills that support long term sobriety. We offer a safe space for changing your mindset from "I can't" to "I can!"
With the Support of a Community: Addiction can be a very isolating experience. Training with a team offers connection, camaraderie and a sense of belonging. Event day is an opportunity to be part of something bigger than themselves. It's all about "stronger together", which applies well beyond the training.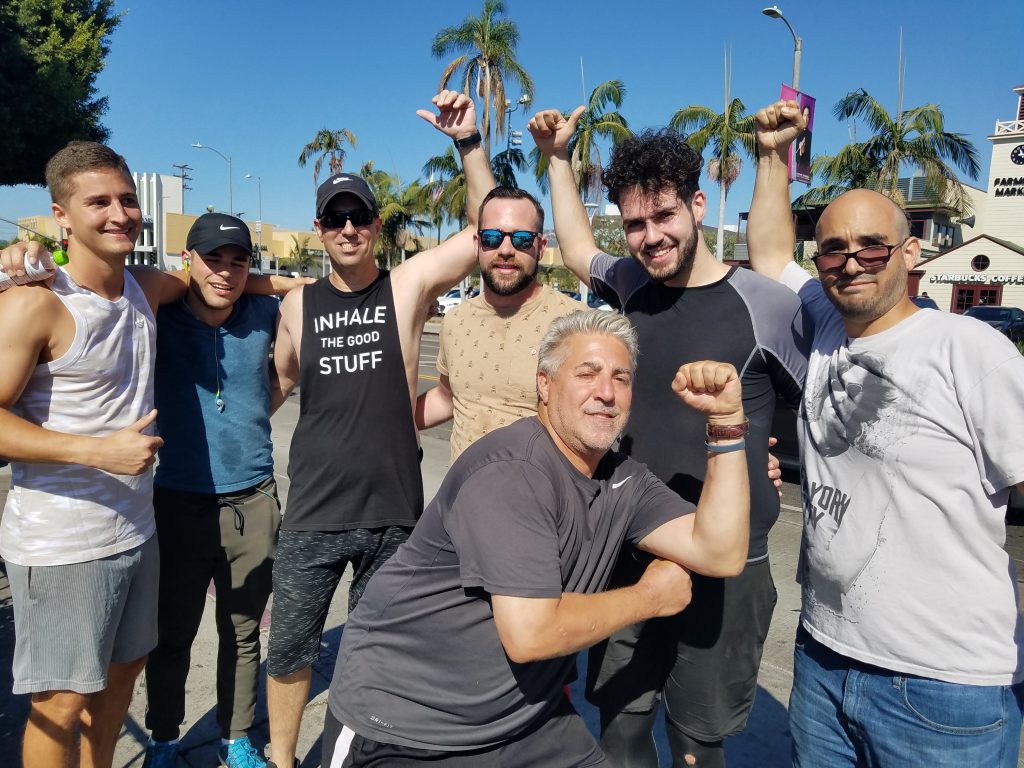 What are the best reactions you've had?
Wow, I've had so many I could spend all day talking about that! It is so rewarding to hear the many success stories. What I'd say is that most of the feedback falls into two categories – a change in mindset and the healing power of the team.
I so often hear comments like "I learned that I can do whatever I put my mind to.", "I realized that I'm stronger than I thought.", or "I learned that I can feel better about myself".
One participant described his team experience as: "Sometimes we carry others and other times we are carried. Sometimes we need to be loved when we can't love ourselves, and love others when they feel unlovable. We go through seasons and we need each other."
And my favorite testimonial started with "This team saved my life."
What would you like to see for Stride's future?
With over 60,000 American dying each year from overdoses, and a 40-60% first year post treatment relapse rate, our current approach to addiction treatment isn't working as well as it could be.
Given the many physical, emotional, and mental health benefits of goal-oriented group exercise in early recovery, I would like to see far more treatment programs offering this experience to their clients. It could be a Strides in Recovery program, or it could be some other fun, inclusive, aerobic, goal-oriented group activity. People in recovery deserve a comprehensive body-mind-soul approach to long term sobriety.
Strides in Recovery's goal is to help make that happen.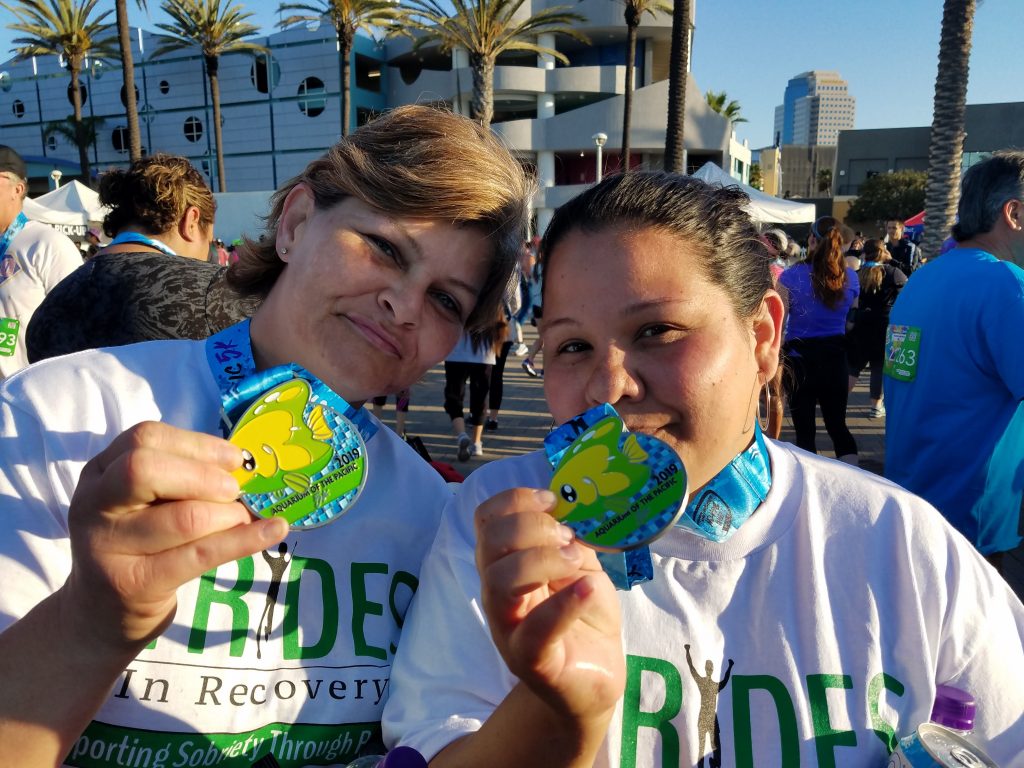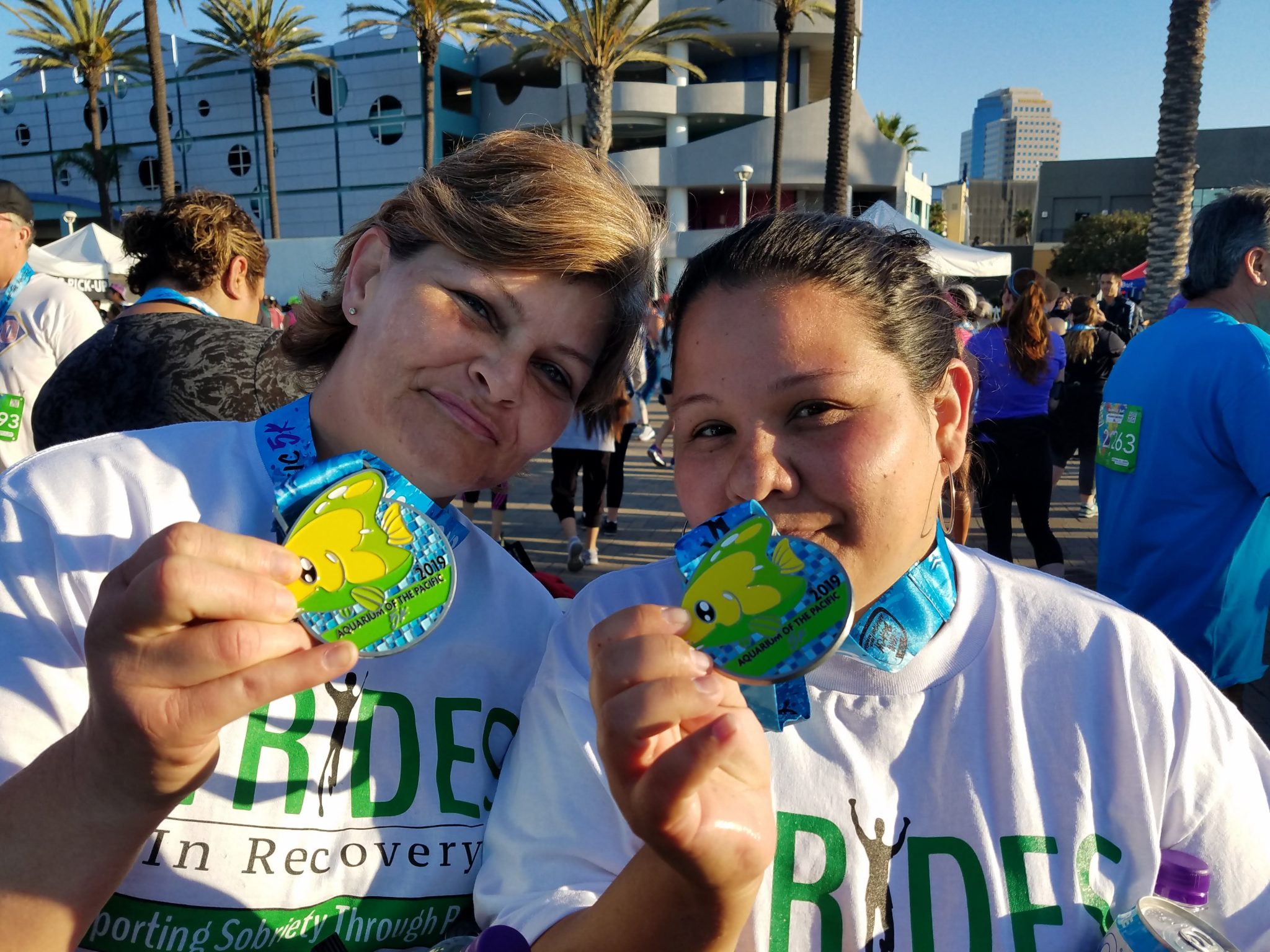 Tell me a little about Coaches Corner, the blog we'll be posting?
The blog will be geared toward the beginning runner/walker, someone ready to embrace the power of this exercise to improve their physical, mental, and emotional health. The posts will be a mix of physical tips (injury prevention, stretching and strengthening, proper body mechanics, etc.) and inspirational stories.
I will share life lessons and successes of Strides in Recovery team members. You will be empowered to learn from their experiences, make similar progress, and share in their joy. You will also have a voice, as I intend to respond to questions and comments.
Let's build an online community of sober runners. Go Team!