Recovery literacy halts destructive conditioning of addiction and helps you heal
What is recovery literacy and how can you get it? We made up the term because so many people think recovery is for the other guy and not for them. Did you know that more than 23 million Americans are in some form of recovery from substances or alcohol or a behavior that was out of control? That's a huge number. If you're in recovery like us, you know there's reason for hope. But here's the thing: you want everyone affected by it to heal, right? That means family members all need help to feel better and restore healthy relationships, both with ourselves and loved ones. That's why you need some literacy light. Literacy literally means learning to read. But in this instance, it's learning to read recovery. You can do it. Here are some recovery slogans and posters.
How can you become recovery literate
You can get recovery literacy by studying all the enabling and codependency books, and by attending online 12 step meetings like, In the rooms, AA and Al-Anon. Recovery takes time and effort, but you can also get recovery during the Pandemic right now at home the easy way.
We're feeling isolated and hurt right now by all the events of 2020. We know you're stressed during the lockdown and coming holidays, too. What can you do to support your recovery and ease stress at the same time? We're all about writing. Have you seen our journal prompts?
Now's the perfect time to color and journal your way to better understanding of recovery principles and better ways to cope with resentment and pain. Take up a few pencils and instantly calm your fears about the virus, and about addiction. You can recover from both. You just need the tools to help you cope. Take the time right now when you can't go out and have some recovery fun.
Art aids recovery literacy
Most treatment programs include 12 step principles in group settings and journaling for self awareness. Many programs also include coloring pleasant scenes or mandalas for peace and serenity. Find Your True Colors in 12 Steps activity book blends all three tools together.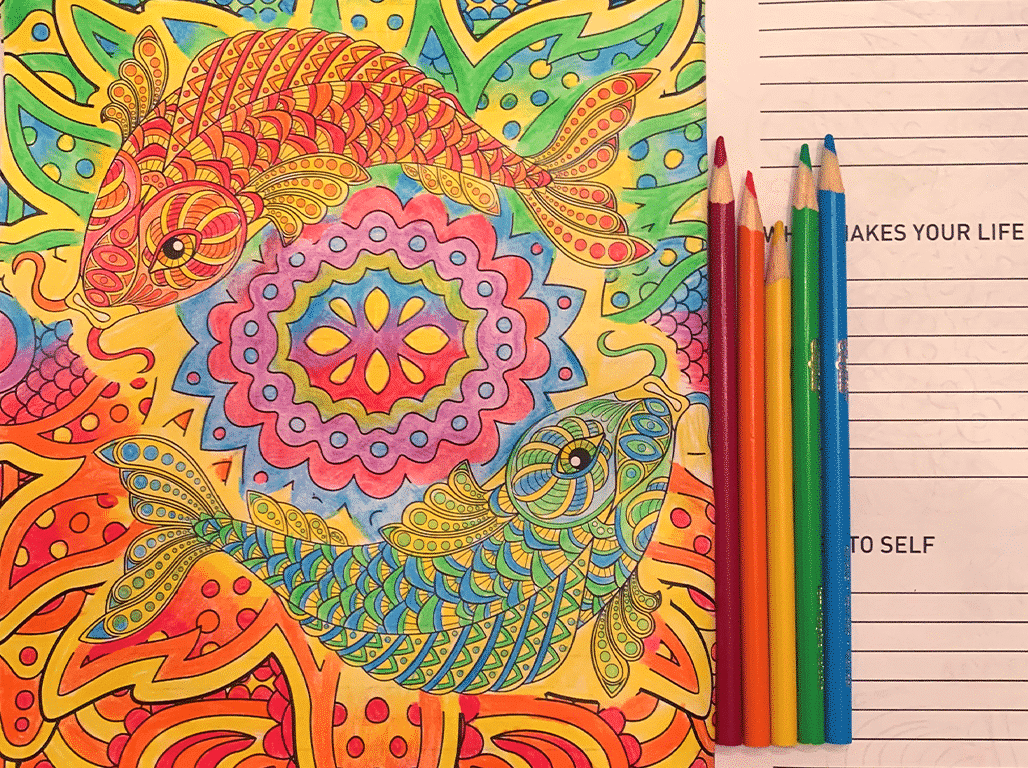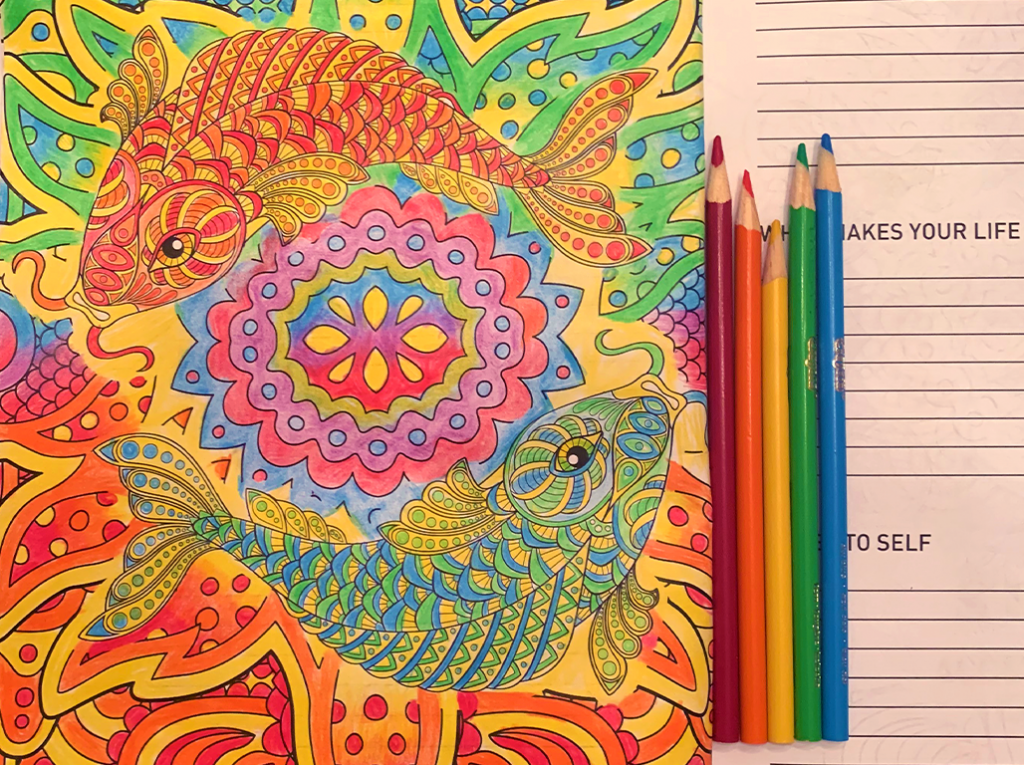 According to the American Art Therapy Association, art therapy is a mental health profession in which the process of making and creating artwork is used to "explore feelings, reconcile emotional conflicts, foster self-awareness, manage behavior and addictions, develop social skills, improve reality orientation, reduce anxiety and increase self-esteem." So basically, it's similar to good old therapy. Yet art therapy is not only about learning and improving yourself — it's a means of personal expression, too."
What if you don't like to color
Personal expression is also an art form. Take it from me, as an author, I have made misery into art my whole life, and that's what I advised Lindsey to do. Write it down. Lindsey wrote it down and so can you. Get a journal, use the prompts, and start journaling your way to a better life in 2021. We know you can do it. Happy New Year.