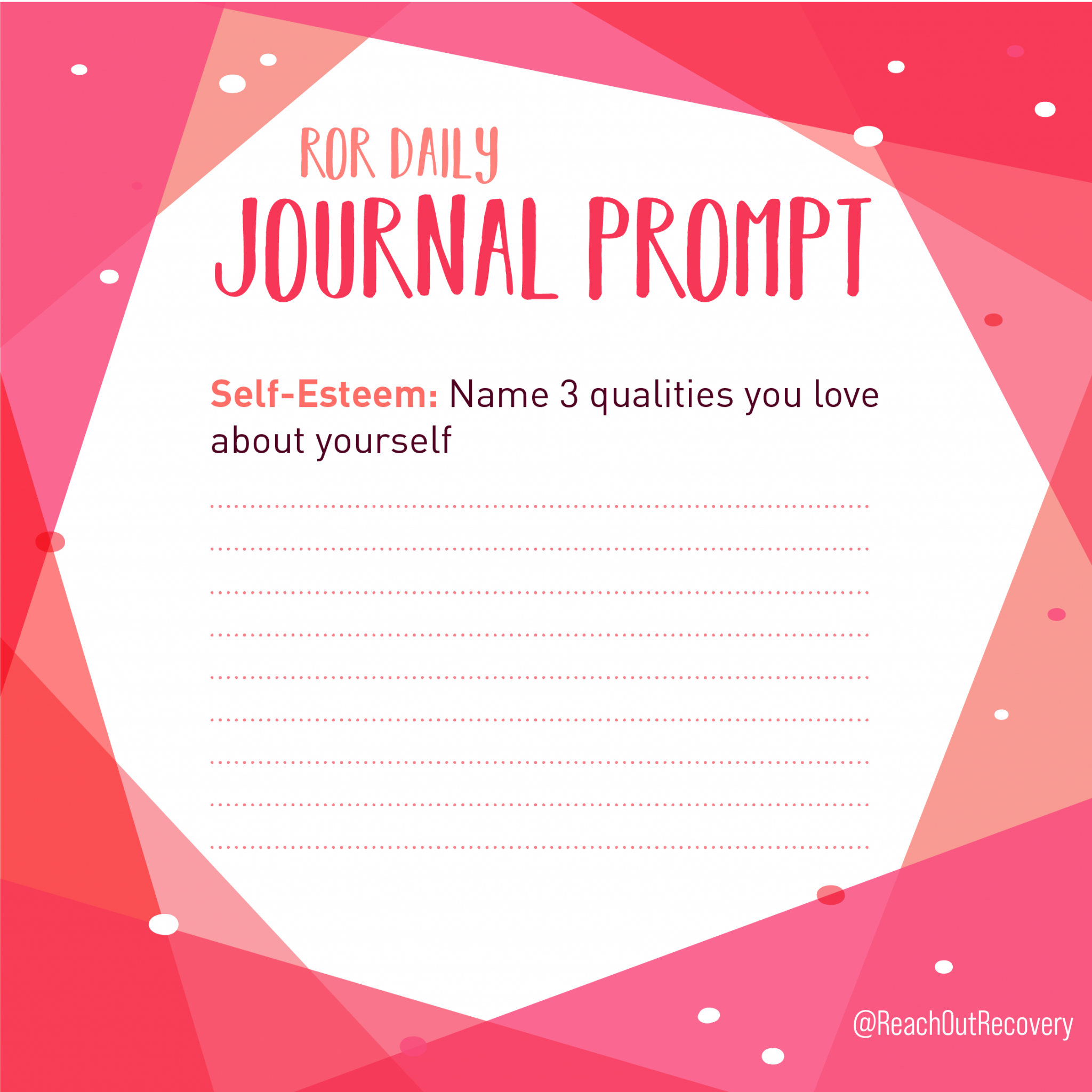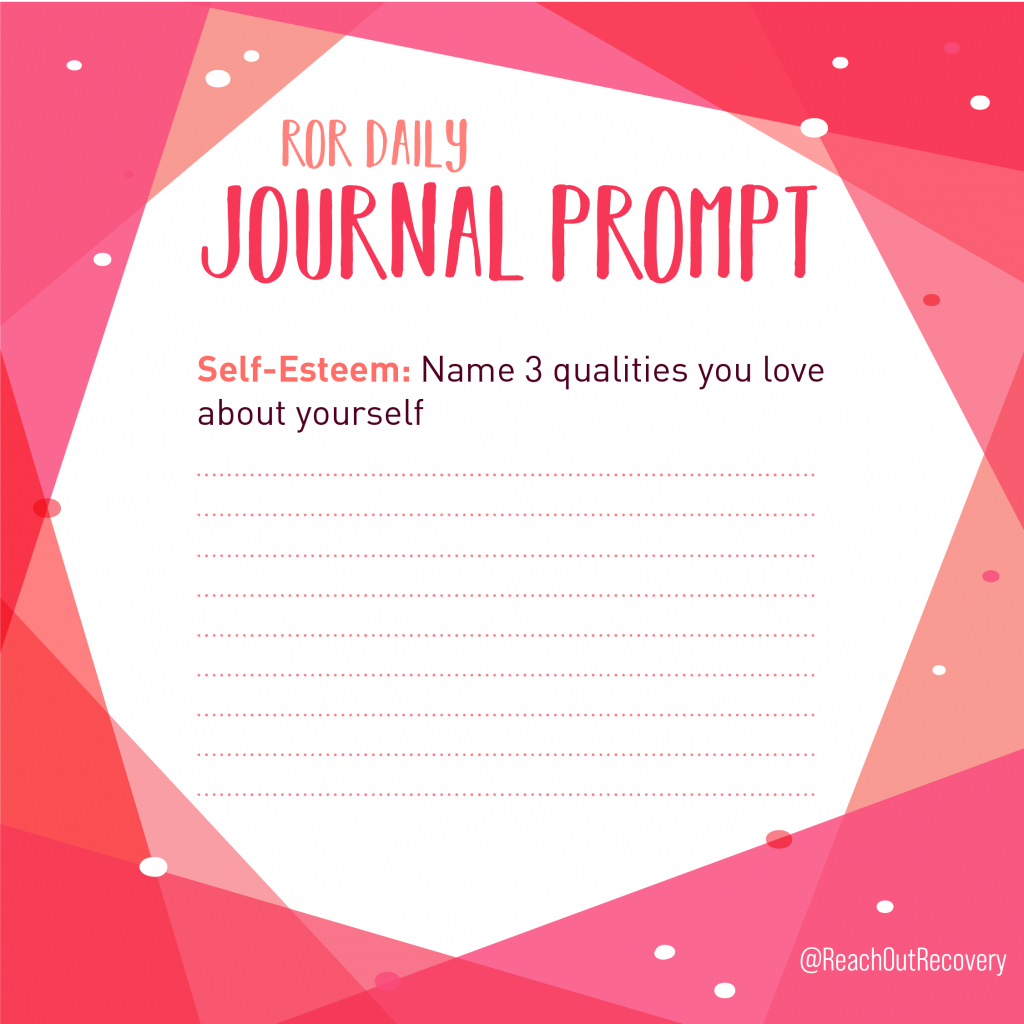 Self-esteem prompt for journaling always works to lift your spirits. You can trust us on this one. We're experts in finding fault with ourselves. Finding fault can be the result of family dysfunction or the family disease of addiction. In any case, when you have negative self-talk running rampant in your head, it's hard to be positive and hopeful. Here's how writing in a journal can flip your switch from negative to positive thinking.
Journal to hit your self-esteem reset button
You know how you dwell on your defects, right? I don't love my imperfect body. If only I were smarter, or had better connections with important people, I'd be rich. This kind of thinking can take you over, especially if you're struggling with toxic relationships, abuse, or recovery from the addiction of your choice.
Self-esteem prompt launches your own journal. You just take ten minutes a day in the morning or evening, write what you're thinking or feeling. By following the journal prompts, you can track your progress over time. Honestly, self-esteem is something somebody else imposed upon you.
Self esteem prompt I love this about myself
Here are three things we love about ourselves. 1. We keep trying. No matter how many times we fail or fall back, we try again. 2. Caring for others. We love how we support and care for those around us, whether family, or friends, or neighbors in need. 3. Self-care in Covid 19. Yes, we do those things we need to do to take care of ourselves, especially now during the Pandemic.
Your turn. xoxo
Follow us on Instagram