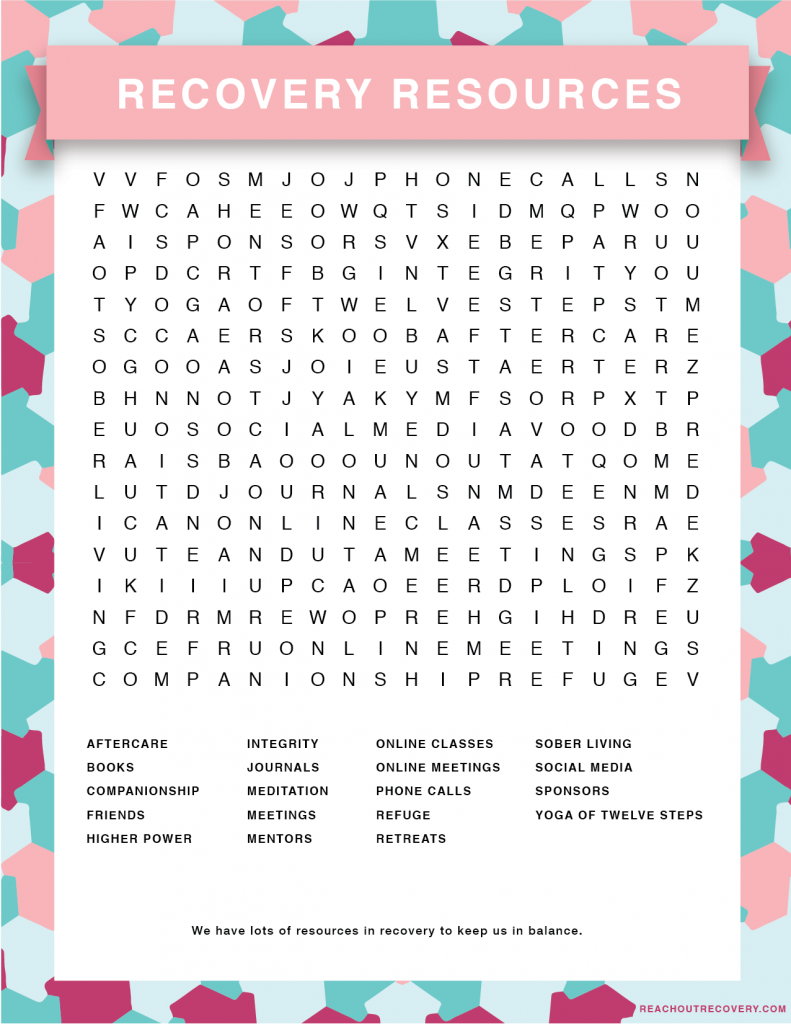 I particularly love this recovery word search. Wherever you are in your journey there's something here for you.
Click the download button to print and have fun with the Recovery Resources word search by author Kyczy Hawk. Don't forget to check out her book, .
The Answer key is at the bottom of this page. 
If you're thinking of getting sober, rest assured – there are plenty of resources out there. You just have to know where to find the right ones for you.
Or, perhaps a loved one is considering beginning their journey into recovery and they aren't sure where to start. There are a few steps to help make this process a little smoother.
About Recovery Resources
First, it's important to accept that you or a loved one needs help. Awareness of the problem is important – as is accepting the problem. Once those steps are taken, it's time to seek help. But where do you go?
ROR has a list of helpful, professional resources to help anyone affected by or living with addiction. Browse the menu for help through non-12 step programs, 12 step fellowships, government programs, youth resources, and family support.
"Getting sober is the turning point for people who have had alcohol or drug disorders," Leslie Glass wrote. "There's no better time to get sober than right now. There's a sober curious movement that can help give you the words and empowerment to take action. More people are replacing the happy hour with the healthy life."