How to feel gratitude when you're suffering or grieving is a challenge millions of people face every day. How can you feel grateful when things are so bad? In families where there is substance or alcohol use disorder, there is constant conflict and chaos. Children are bound to be scared and hurting. What can we do to help our children? Adults are suffering in dysfunctional families, too. Maybe you're trying to overcome grief for a loved one you have lost to addiction. So many people of all ages are stuck in a grieving place and can't find peace. 
How to feel gratitude when there is so much trauma and hurt
Here's the science of the benefits of feeling grateful no matter how difficult or painful your situation. You'll sleep better. One study showed that after just two weeks of keeping a gratitude diary two or three times a week, increased optimism and positivity helped people sleep easier. You are certain to have better relationships. Yes, our loved ones and partners are often annoying, but when we actively feel grateful for the wonderful things they bring to us, you are more likely to chat about chat about your day and enjoy each other. A spouse who unexpectedly completes a task needs a pat on the back. That's gratitude in action.
Are you impatient when you have to wait? Here's where feeling grateful about the little things can calm your frustration and give a little lift to your power over yourself. How to feel it? Take a deep breath. Look around you. What do you see? A pretty sky, a roadside sign that makes you smile. Are you hearing a song on the radio that you love. Feel grateful for the radio. You want better self control? When you can feel gratitude for what you have, waiting doesn't seem so terrible.
Here's the biggest benefit of all: Gratitude makes you happy
"Gratitude is a powerful way to boost well-being," says Amie Gordon, PhD, a research scientist at the University of California, San Francisco. A growing body of research links regular doses of gratitude to better sleep, greater happiness, and possibly even lower blood pressure. "And the times when it feels hardest to practice gratitude? That may be when you get the most out of it.
But how to feel gratitude when your habit is count your irritations
Humans adapt to their situations, and this is a good thing when things are falling apart in your life. It is natural to have a litany of woes, but our monkey brains tend to hold onto those challenges and annoyances far more than turning negative feelings around to feeling good for the good things. It can become a habit to list life's horrors, as well a life's annoyances and relationship conflicts. Feeling the opposite of gratitude, like resentment, impatience, annoyance, pain, gets in the way of being happy and making happiness for others.
Robert Emmons, PhD, a leading expert on the science of gratitude, defines it as an awareness and appreciation for the goodness in our lives. It happens when we recognize the source of good as outside ourselves—say, Aunt Jean, who made you the cozy socks, or Mother Nature, who provided the dazzling night sky. Because it is "other-focused," gratitude can also act as "emotional spackle" in relationships. When you acknowledge your spouse for that emergency dry-cleaning run, your exchange may bring you closer.
Being grateful is a habit you can cultivate 
Here's how. "Think of yourself as a curator of your own moments of joy," says writer A.J. Jacobs, whose book on gratitude, Thanks a Thousand: A Gratitude Journey, is out this month. "Your goal is to collect the good stuff."
Here are some ways to collect the good stuff. Appreciate your blessings. Thank the people who help you, whether it's the postman, or storekeeper. Whoever is kind or helpful needs a thanks, and you will have the benefit of feeling grateful. Use new words to say thank you. Make a list (that gratitude list) of things that went well or things you love. If you don't feel the love for people, you can feel the love for your morning coffee or your pet. Use all your senses. What smells good? Does something make you laugh? Have you gotten a hug recently? How does that make you feel?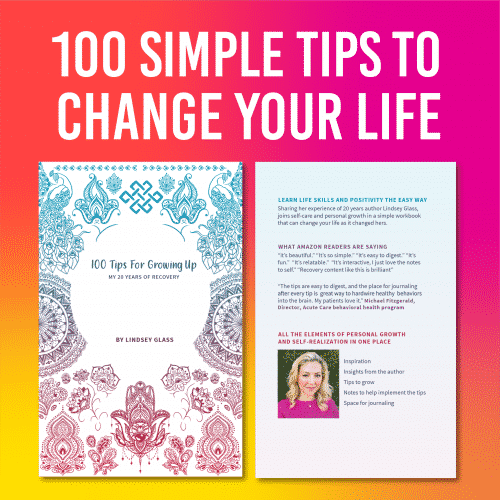 Read more about feeling gratitude at Health.com: