Recovery literacy is understanding the process of healing for everyone impacted by addiction. When a loved one uses, family relationships break down. Healthy communication is disrupted. Families often become paralyzed as the situation worsens. It takes months or years for healthy relationships to erode and become unmanageable. I call the impact of substance use on family relationships destructive conditioning. I'm not a therapist; I made up the term. So you won't find it in the psych books.
Destructive conditioning can also take place over generations
Coping with addiction often means sacrificing honesty and feelings to protect someone, even loved ones who may be long dead. As addiction progresses, relationships worsen through destructive conditioning.
Knowing without acknowledging is one way of pushing reality away
Knowing without taking action is another
You get used to being in crisis all the time
You get used to not telling the truth
You get used to hiding your true feelings
You begin to think your unmanageable situation is normal
You're afraid all the time but always tell yourself it could be worse
Stopping use doesn't reverse destructive patterns
I was a mom who went through every destructive stage before becoming recovery literate. I can tell you that the family doesn't return to healthy relationships just because a loved one stops using.
The whole family has changed, and recovery doesn't happen overnight. One family member may still be protecting and enabling. Another may be codependent. Siblings and other members may be angry and reactive. As a parent, you may neglect others in the family. And all of you may place the blame on the person who's now desperately trying to change.
Recovery literacy is the new language everyone has to learn
Family members, who have been hurt by addiction, often resist becoming part of the recovery process. I know I did. I wanted someone else to fix our problems. I didn't want to work at being different myself. I had to learn the language of recovery to help my child and myself.
After years of walking the walk, we developed a recovery activity book that is fun for the whole family and an easy way to learn recovery principles.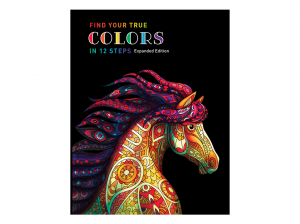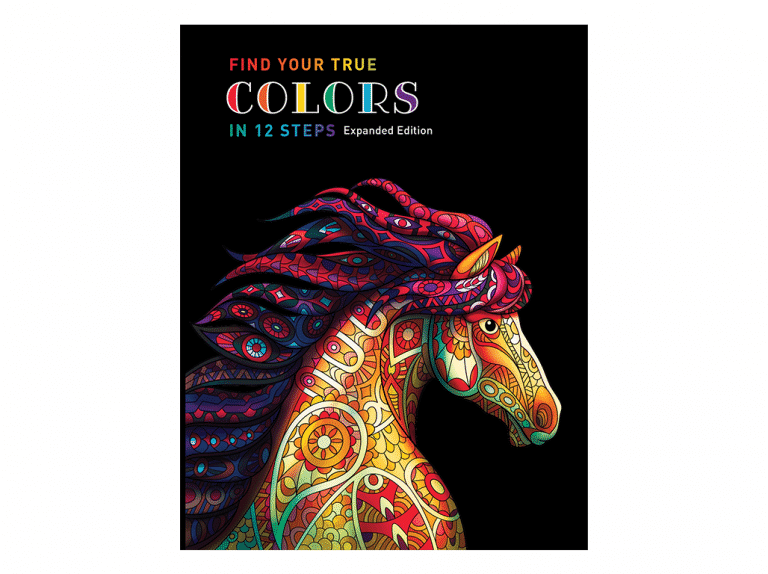 Art aids recovery literacy
Most treatment programs include 12 step principles in group settings and journaling for self awareness. Many programs also include coloring pleasant scenes or mandalas for peace and serenity. This activity book blends all three tools together.
According to the American Art Therapy Association, art therapy is a mental health profession in which the process of making and creating artwork is used to "explore feelings, reconcile emotional conflicts, foster self-awareness, manage behavior and addictions, develop social skills, improve reality orientation, reduce anxiety and increase self-esteem." So basically, it's similar to good old therapy. Yet art therapy is not only about learning and improving yourself — it's a means of personal expression, too."
Find Your True Colors has 108 pages of soothing coloring, journaling, and reflection. The patterns and images are perfect for people who desperately need safe, enjoyable, and convenient activities to keep their minds occupied and thinking about recovery, not relapse.
Following the steps with coloring and writing prompts helps process recovery lessons using principles that promote growth and healing. We've also included popular recovery tools and slogans.
Journaling thoughts and feelings promotes self expression.
This book teaches recovery literacy. The whole family can learn a safer way to talk about tense subjects.
---
Now available on Amazon and at Reach Out Recovery