Mental Health And Behavioral Health Shouldn't Have To Confuse You
Since Covid we've gotten even more confused about the difference between Mental Health and Behavioral Health. But the terms shouldn't drive us crazy. Mental health, behavioral health, and mental illness are not taught the way physical health is. It means you probably know your family tree of physical illnesses. Anytime you go to a doctor, you're asked about your family medical history. You know Grandpa had heart disease. Mom has diabetes. Grandma had cancer. These are the illnesses we uncover and share to help us be physically healthy. With the knowledge of our medical history, we can then take steps to treat and prevent those illnesses in ourselves, our children and grandchildren. Most of us are vaccinated and have flu shots to boost our immune systems. They are simple disease prevention steps we take as a matter of course.
But What About Mental Health, Mental illness, and Substance Misuse
First let me say there are no vaccinations for addiction or mental illness. That's why it's so important to know your family tree of mental health and use mental health tools to protect yourself.
Your doctor may ask if you drink or smoke during an exam but won't delve into your emotional life. Because our medical doctors rarely inquire about our emotional life, our mental health may seem irrelevant. Often, we don't know how we are impacted by the mental illness of family members.
For example, if you were raised in a family where there is mental illness or addiction, your childhood was chaotic and often even dangerous. You experienced traumas and developed survival skills that worked as a child. These childhood survival techniques don't work in your adult relationships. Without help, you simply don't know what normal or healthy relationships are. So, you may feel broken, scared and less than even if you are physically healthy and successful.
Why We Hide Our Emotional (Mental Health) lives
This is so basic, yet how many people know all the secrets they're hiding? I certainly didn't know how traumatized I was about addiction in my own family when my teens started experimenting with drugs and alcohol. It changed my mental health and my life. What about your traumatic experiences?
Stigma has long surrounded the whole concept of mental health. We don't think of mental health as something we need to understand and work on. Furthermore, we don't talk about our families' mental health openly. On the contrary, we fear mental illness because it causes social and management problems, legal problems, and financial problems. Having family members with mental illnesses is uncomfortable and historically we've hidden them. For millions of families, mental illness is literally a skeleton in the closet. And we may fear we're not all right and there's no way to fix it.
What We Fear Is What We Can't Talk About
Addiction, which is defined as a chronic, relapsing brain disease, is feared for the same reason. Substance and alcohol addictions put people in jail, kill them, and is a cause for the removal of children to foster care. What could be worse? Behavior changes in the whole family also occur with in a monumental effort to hide, cover up, protect and ardently pray away the challenges to mental health. But you can't argue or pray away mental illness or addiction. Substance Use Disorders are a family disease that requires a mental health assessment and program for recovery.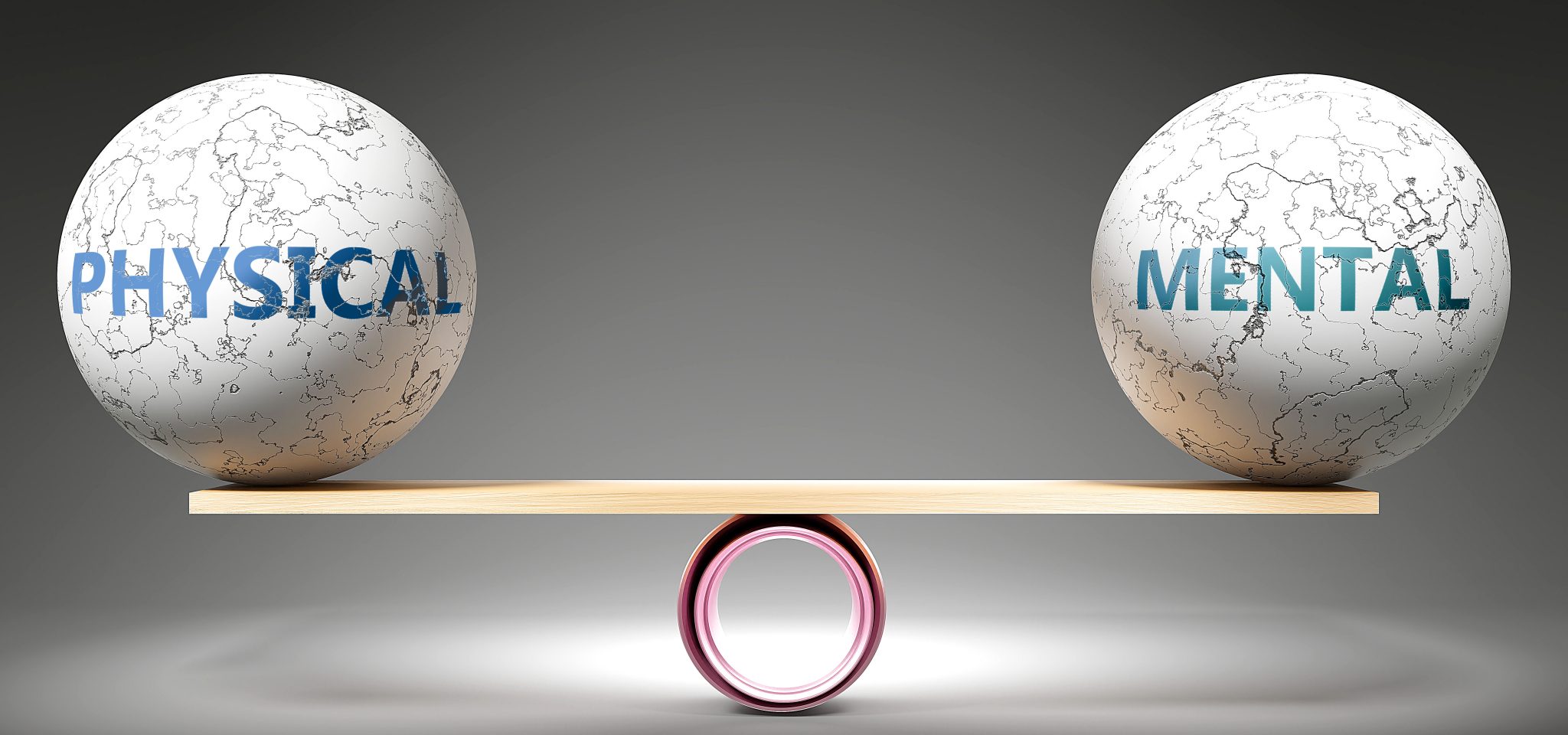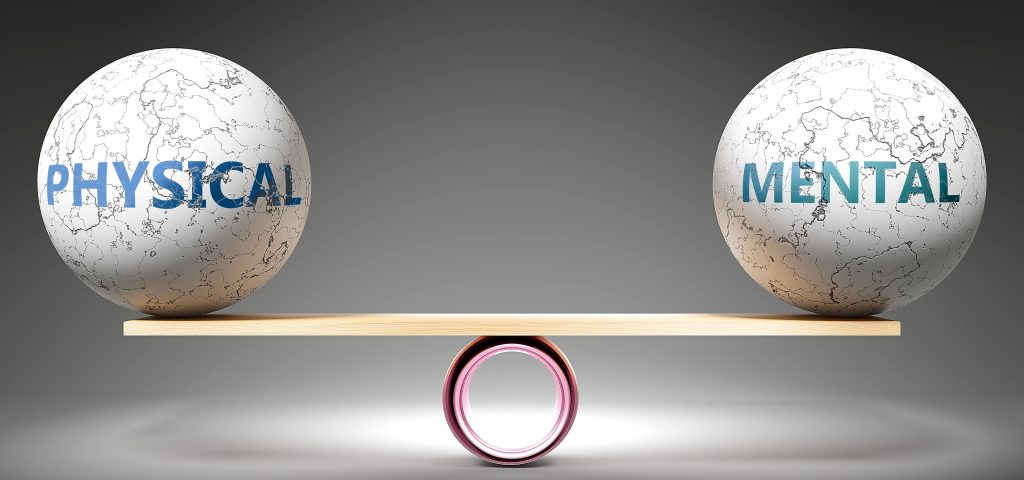 What is Mental Health
"Mental health is a state of well-being in which an individual realizes his or her own abilities, can cope with the normal stresses of life, can work productively, and is able to make a contribution to his or her community."

World Health Organization WHO
Interestingly, this overarching mental health definition does not spell out what encompasses "well-being," which is not physical. Well-being psychological. Being well emotionally actually includes personal relationships and self esteem which can be damaged in childhood and adulthood in a number of ways. Psychological well-being is a crucial component of mental health.
Six Key Factors of Psychological Well-being
Self-acceptance.
Personal growth.
Purpose in life.
Environmental mastery.
Autonomy.
Positive relations with others.
What is Behavioral Health
Behavioral health describes the connection between your habits and the health and well-being of the body, mind and spirit. Does that sound woo woo to you? It's pretty simple really. Behavior means what you are doing. Your behavioral health includes things like eating habits, drinking or exercising, and substance use, which impact both your physical and mental health. Behavioral health used to mean preventive measures for disease, but now behavioral health incorporates mental health. Confused? So are we all.
Behavioral Health vs Mental Health
When distinguishing between behavioral health and mental health, it is important to remember that behavioral health is a blanket term that includes mental health. Behavioral health looks at how behaviors impact someone's health — physical and mental.
Here's the difference between behavioral health and mental health. A behavioral health professional might look at the things you are doing that may have contributed to a person's obesity. This is an issue that primarily affects someone's physical health. Some behavioral health topics and issues do not fall into the category of mental health.
On the other hand, mental health is included in behavioral health. As a result, people who have mental health issues can benefit from behavioral health principles and cognitive treatment programs to address unhealthy habits.
"Sometimes, changes in behaviors by the individual, family or even the community and changes in thinking patterns can help people better cope with their mental health conditions."
What Can We Learn From These Terms
Our mental and behavioral health are connected
Our personal history of trauma abuse or family dysfunction continue to affect our mental health until we get help
Our mental health family tree also has an impact on us even if we don't know what is in that tree
Our daily habits (behaviors) can improve or worsen our mental health
Ditch The Stigma And Talk About It
Recovery means learning, maybe for the first time, what is mental health, what is behavioral health, and all the ways we can incorporate new knowledge for solution and prevention.