How many coloring books ease your children's fears in times of crisis? We've got just the thing for you. Coloring books are great for people of all ages to reduce stress and be creative. But now, more than ever before, children need a special book created just for scary times like this. Children don't have the words to voice their fears and concerns. As parents and grandparents, we tend to tell our children what's happening instead of letting them tell us their fears and concerns. What our children are thinking may be completely different from what we're thinking, or what we think they're thinking. Children have minds of their own and need a voice to tell us what they're really thinking, and what they need. to feel all right.
How can we give our children a voice to help ease their fear
I wrote this coloring book to bring creativity to parents and children dealing with difficult life events. A few months ago when we planned the book, we had no way of knowing that all children would soon need this tool. Can you imagine we worried that busy, working adults and caretakers would not find the time to do the workbook together, one page at a time, exploring the issues over 8 days or more. And now adults need a project just like this to ease their children's fear.
My Family is Hurting What Can I Do uses a simple story that children can understand, along with empowering words of reassurance. Here you see a four-year-old coloring and identifying with a child lost at sea. With his father as his guide, he learned 8 new words. His sister wrote his book review.
My favorite part is when the boy is happy at the end. He was sad and scared when he was in the boat with the monsters.

Etta, 6
My Family Is Hurting Comes With A Coloring Workbook For Adults
It's simple, and even better, a project adults can do with their children. So cool. Color one page at a time, both adults and children have a page to color. The Adults' Guide has questions to ask the children and fun images for them to color as they discuss and spend bonding time together. Comes with a box of crayons.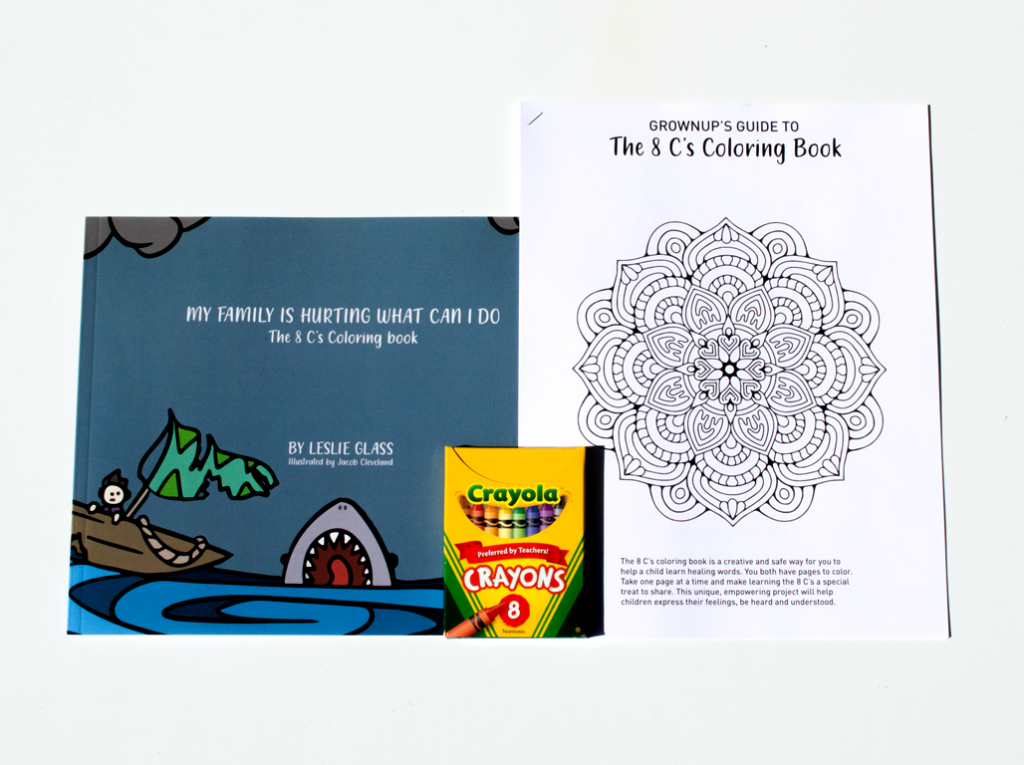 If you're looking for an adult coloring book for yourself or teen, consider Find Your True Colors In 12 Steps. It includes soothing messages, spaces to journal, and beautiful coloring pages to share with the family.